Faculty and Staff
Dr. William H. Petersen
Director of Bands, Director of Athletic Bands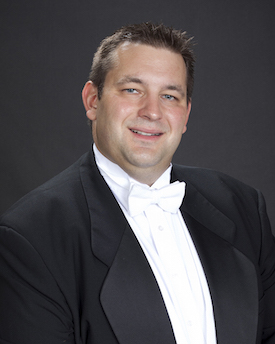 Dr. Will Petersen was appointed to the faculty of the University of South Alabama in 2012. In his position as Director of Bands at the USA, he oversees all aspects of the University Bands program. In addition to conducting the USA Wind Ensemble, Dr. Petersen teaches courses in music education, conducting, as well as applied tuba and euphonium. Dr. Petersen serves as Director of the Jaguar Marching Band and Director of Athletic Bands, having previously served in the role from 2013-2019. He is active as an guest conductor, adjudicator, and clinician of concert and marching bands throughout the country. [Read more about Dr. Petersen]
Dr. Laura Moore
Chair, Department of Music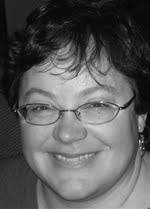 Dr. Laura Moore is the Director of Choral Activities at the University of South Alabama, where she directs the Concert Choir and Chorale. She also teaches music history and instrumental and choral conducting. She received her doctorate in Choral Conducting from the University of North Carolina at Greensboro. Other earned degrees include the BA from Davidson College, a Master's degree in Piano Performance from the Peabody Institute of the Johns Hopkins University, and a Master's degree in Choral Conducting from UNC Greensboro. [Read more about Dr. Moore]
Mrs. Marsha Foster
Director, USA Color Guard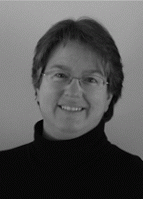 Marsha Foster has instructed High School and College color guards in the Southeastern United States for more than 25 years. Some of the award winning guards include: Collierville H.S. in Collierville, TN., Briarcrest H.S. in Memphis, TN., Halls H.S. in Halls, TN., Theodore H.S. in Theodore, AL., Louisiana Tech University in Ruston, LA., and Georgia Southern University in Savannah, GA. Currently Mrs. Foster is the instructor at Daphne H.S. in Daphne, AL for both the fall and winter guard programs. Under her direction the DHS guard has won numerous Best in Class/Show awards at marching band contests. The DHS winter guard is the GCGC Class A Champion from 2006 – 2009 as well as a WGI semi-finalist at the 2008 & 2009 WGI World Championships. They are the WGI Pensacola Regional Class A Champion for 2010. Mrs. Foster graduated from Memphis State University, now the University of Memphis, with a Bachelor of Music degree. At MSU she was the color guard captain for 3 years and choreographed all flag and rifle routines. In 1982 she was a member of the rifle line with the Memphis Blues Brass Band drum and bugle corps. Mrs. Foster has been married to Mark Foster for 25 years and they have two daughters.


Dr. Thomas Rowell
Voice of the Jaguar Marching Band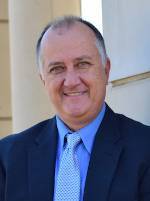 Dr. Thomas L. Rowell, tenor, is the Coordinator of Vocal Studies and directs USA Opera Theatre. He teaches studio voice, vocal pedagogy and song literature. His vocal and choral teachers include George C. Martin, Joseph Blass, Sharon C. Mabry, David Robinson, George Mabry, and C. David Keith. Vocal coaches/artists and conductors Dr. Rowell has worked with include Amy Johnson, Vernon Hartman, Mark Thomsen, James Taylor, William Cotten, Jim Caraher, Hugh Keelan, Jerome Shannon, Kamal Khan, Michael Borowitz, Hal France, Andy Anderson, Jeffrey Rink, Xiaolun Chen, and Danielle Orlando. [Read more about Dr. Rowell]


Mrs.
Alliso
n
Harris
Secretary, Jaguar Marching Band
Ensembles Secretary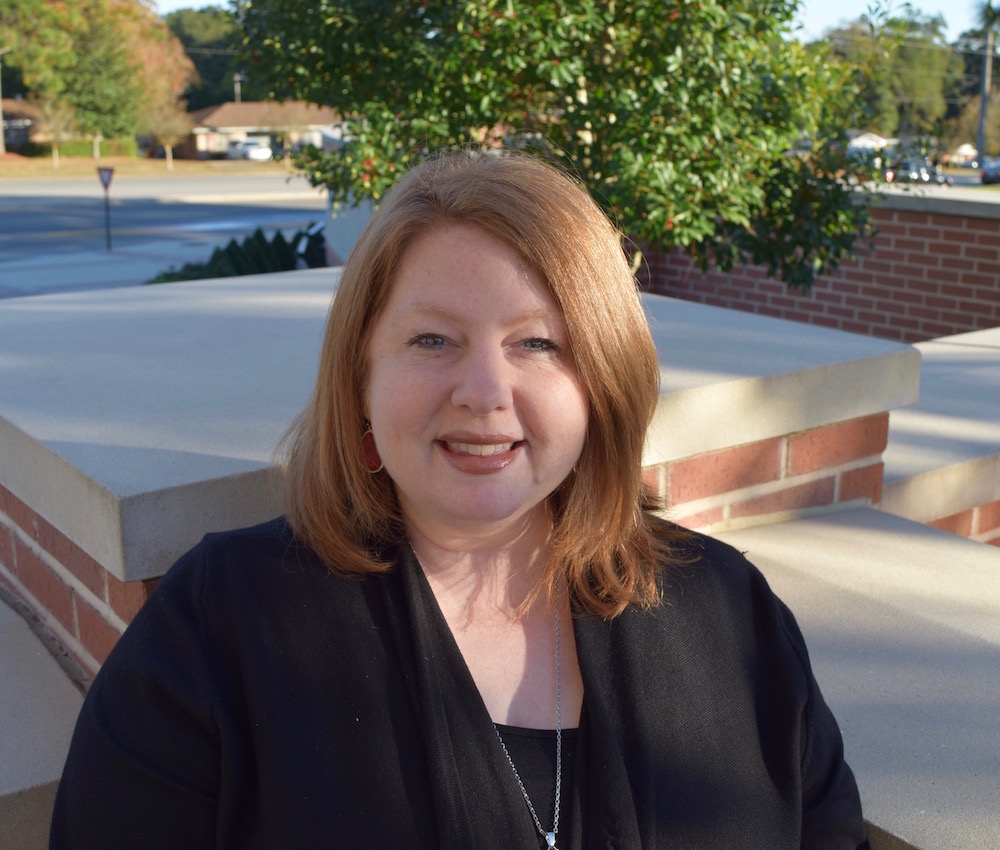 Mrs. Allison Harris serves as the Secretary for the Jaguar Marching Band and Ensembles Secretary for the Department of Music. She joined the Department of Music in 2014 and is involved with all aspects of administration for the Jaguar Marching Band. She and her husband Marty live in Mobile with their children Camdon and Avarie.
Mrs. Peggy Doyle
Secretary, Department of Music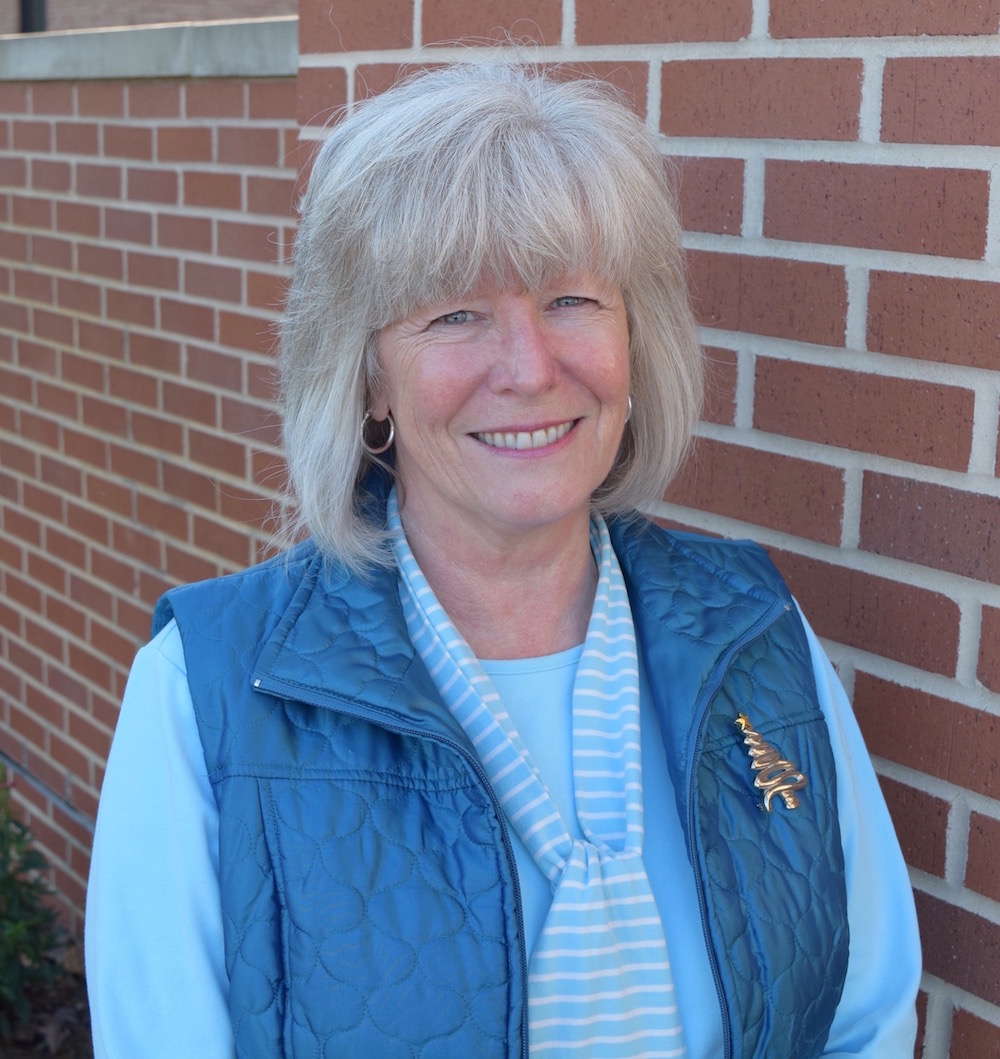 Mrs. Peggy Doyle, Department Secretary, has been employed at the University of South Alabama since 1998 and has been an integral part of the Department of Music since 1999. She attended Davidson High School and lived and traveled to a number of states after graduation. Having owned her own business in Alaska for five years, she returned to Mobile in 1993 where she met and married her husband, Bob.
Ms. Kristen Lee
Photographer, Jaguar Marching Band


Kristen Lee is a graduate of the University of South Alabama, receiving a degree in Business with a focus in Marketing Management. A native of Mobile, she attended Davidson High School where she worked as the yearbook editor and sideline photographer for athletic events. Along with being the photographer for the Jaguar Marching Band, she has been involved in many different activities on campus and in the community including serving as a 2014-2015 USS Alabama Crewmate.
Mr. Chester Bean
Videographer, Jaguar Marching Band

Chester Bean serves as videographer for the Jaguar Marching Band, a position he has held since the band's founding in 2009. A graduate of the University of South Alabama, Mr. Bean served for over 40 years as a high school and middle school band director in the Mobile County Public Schools. Many of his former students currently march in the JMB or are alumni of the program.