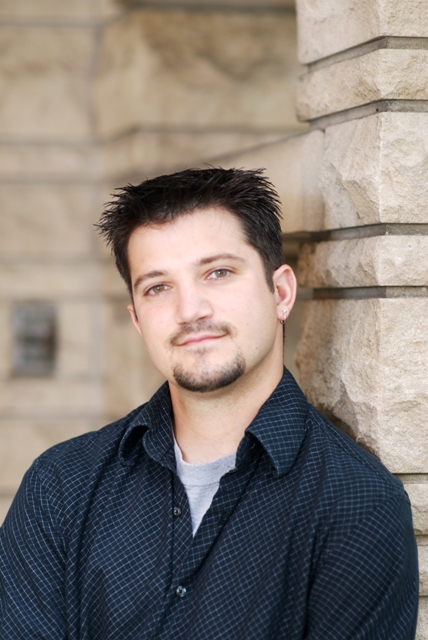 Dr. Brian Nozny
Director of Percussion Studies, Assistant Professor of Music Percussion, Percussion Pedagogy, Composition

---
Education
Doctor of Musical Arts, Percussion Performance (2012)
University of Kentucky, Lexington, KY
Master of Music, Percussion Performance (2006)
University of North Texas, Denton, TX
Master of Music, Composition (2002)
University of Miami, Coral Gables, FL
Bachelor of Arts, Music (2000)
Virginia Polytchenic Institute and State University, Blacksburg, VA
---
Biography
Brian Nozny, Director of Percussion Studies at the University of South Alabama, leads a diversified career as a percussionist, composer, and educator spanning a wide array of musical styles, including classical, jazz, world, and popular genres. As a percussionist, he has performed in an orchestral capacity with many orchestras throughout the country and currently serves as Principal Timpanist with Sinfonia Gulf Coast (Destin, FL). His excursions into chamber music have included collaborations with groups such as the Bravura Percussion Trio, the Copper Street Brass Quintet, the nief-norf project, the Brickhouse Jazz Combo, and currently as a member of JP3 (The John Psathas Percussion Project) and the BRN Duo with his wife, flutist Rachel Nozny.
As a composer, his original works and arrangements are regularly performed throughout the world. Notable ensembles and performers that have premiered Nozny's compositions include Keith Aleo, the Caixa Trio, the Florida State University Percussion Ensemble, and NEXUS. Brian's compositions have been published by Bachovich Music Publications, Henmar Press, Musicon Publications, Row-Loff Productions, and Tapspace Publications, and have been recorded on the Garnet House, Rattle Records, and Resonator Records labels.
Nozny holds a Bachelor of Arts degree from Virginia Tech, Master's degrees in Composition and Performance from the University of Miami and the University of North Texas respectively, and his Doctoral degree in Percussion Performance from the University of Kentucky. His primary percussion teachers include James Campbell, John Willmarth, Mark Ford, Christopher Deane, Paul Rennick, Ed Smith, Ed Soph, and Ney Rosauro; his compositional training has benefited from study with Jon Nelson, Don Wilson, and Jon Polifrone.
Brian is proud to be endorsed by Evans Drumheads, Innovative Percussion, Pearl Corporation/Adams Musical Instruments, and SABIAN Cymbals.