Winterguard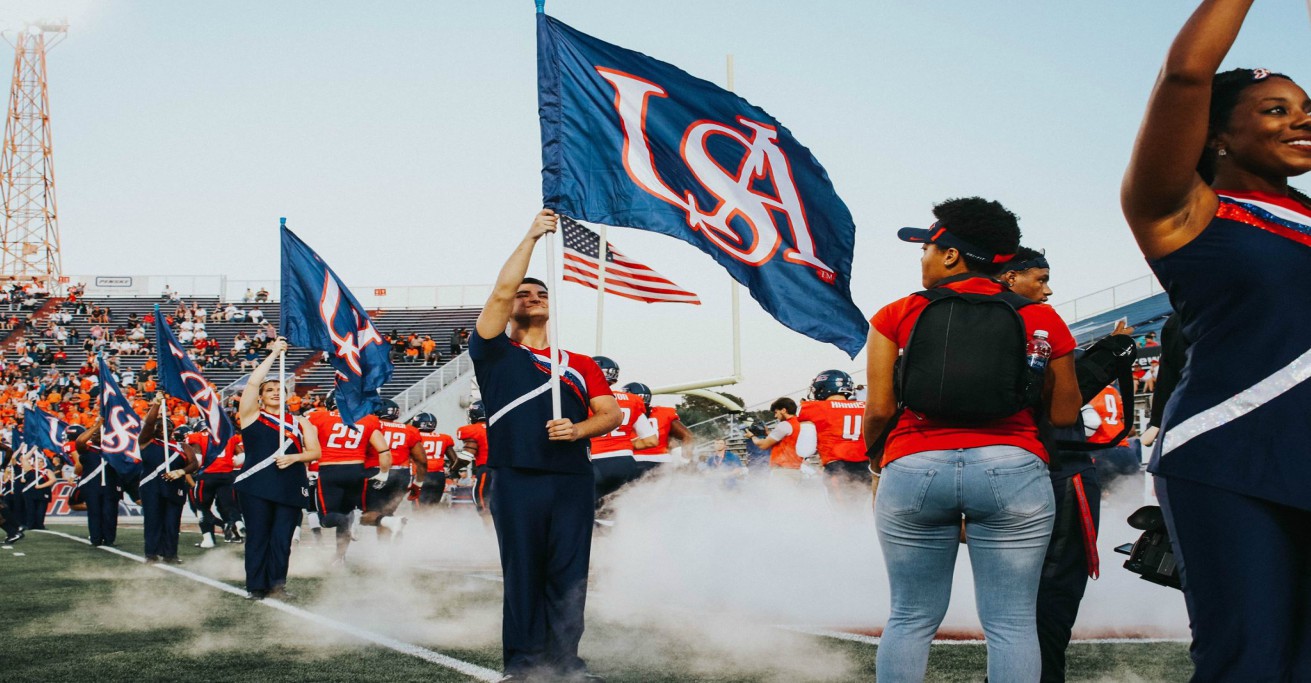 About the USA Winterguard
The University of South Alabama Winterguard was created to foster positive experiences for all who participate, by promoting education, creativity, and freedom of expression through pageantry and the performing arts. The USA Winterguard is open to all students at USA. The members of the USA Winterguard perform as a visual unit that strives for excellence, education, and entertainment for our audience and members of the team.
Congratulations to the USA Jaguar Winterguard for winning the Independent Open Gold Medal at the 2018 Gulfcoast Color Guard & Percussion Circuit Championships.
Members must be full-time students at USA to participate in the Winterguard. The USA Winterguard rehearses Monday and Thursdays from 6:00-9:00PM during the spring semester. All members of the USA Winterguard must enroll in the University Winter Guard Course (MUO 131).
Rehearsals, Camps, and Performances
Winter Camp - January 20-21, 2019 (Jan. 20 - 9:00am-9:00pm / Jan. 21 - 10:00am-5:00pm)
Spring semester 2019 - Monday & Thursday 6:00-9:00pm
February 16, 2019 - Performance at Robertsdale HS
February 23, 2019 - Performance at Pace HS
March 23, 2019 - Performance at D'Iberville HS
GCGPC Championships - March 30, 2019 - University of South Alabama
For more information about the USA Winterguard, you can email us at: usaguard@southalabama.edu