Off-Campus Outgoing Mail
Pick-Up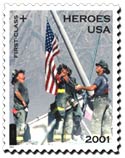 The Post Office is responsible for collecting all letters, flats or parcels. Mail will be picked up from all authorized collection points by USA carriers on regular schedules each work day. The Post Office must have advance notice of unusually large mailings or heavy parcels so that arrangements for special pick-up can be made. No personal parcels or UPS®; Federal Express® packages will be picked up by the route driver. You must call UPS® and Federal Express® for a pickup.
Posting
The Post Office is responsible for affixing postage to all departmental mail being sent off campus. If an envelope or parcel is not marked for classification, the Post Office will send the item at the first class postage rate.
Preparation of Outgoing Mail
Departments are responsible for the proper preparation of all official USA letters, flats and parcels originating from their offices. Please keep the following guidelines in mind to avoid unnecessary return of mail and postage charges.

In order to help avoid improper charges, outgoing mail must be separated three (3) ways with rubber bands around each bundle.
Stamped mail - usually personal mail
Foreign
University mail requiring meter stamp - no personal mail or inter-
campus mail
In order that each department bear their own cost, indicate the current account number to be used in the upper right hand corner of the top letter of each bundle. Individual pieces must also have an account number listed.
Envelopes
White, standard sized envelopes should be used for letters which are to be posted. Flats (non-standard envelopes) should be manila envelopes. Red envelopes may not be used for mail which is to be machine posted because the postage cannot be seen.
Standard Sized Envelopes and Post Cards
Letters and post cards smaller than 3-1/2" high by 5" long will not be accepted by the U.S. Postal Service. Any letters or post cards which are smaller than the minimum acceptable size will be returned to the department. First-class letters or post cards weighing one (1) ounce or less and standard single piece mail weighing two (2) ounces or less that are larger than 6 1/8" high by 11 1/2" long will be charged an extra postage surcharge by the U.S. Postal Service.
Parcels
Use a corrugated carton. Choose one in good rigid condition with all the top and bottom flaps intact. Remove any old addresses from the carton and pack the contents with plenty of cushioning. Address information should be clearly printed or typed on an address label and placed in the center of the box. Use a filament-reinforced tape to seal and reinforce your package - (Scotch ® and masking tape are not acceptable). Avoid twine and cord, as they tend to get caught in mail processing equipment. Also, whenever possible, avoid using wrapping paper outside your package.
Addressing
All envelopes and packages must have the complete return address (in the upper left-hand corner) indicating the departments. All outgoing mail should have complete mailing address including ZIP code.
Foreign Addresses
Before preparing letters or packages, be sure to check with the USA Post Office, as many foreign countries have different mail classifications, restrictions, and non-mailable items-including no service to some countries.
Mail addressed to countries outside of the United States must have the address printed or typed in Roman capital letters and Arabic numerals. The complete address must include the name of the addressee, house number, street address or box number, city, province and country. All non-English addresses must be interlined with an English translation of the destination, post office, province and country.