Academics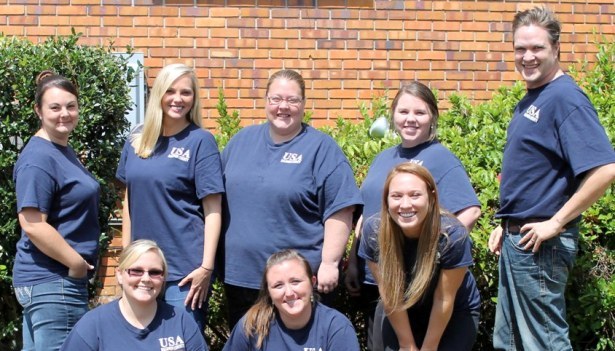 Degrees and Courses
Courses are offered in a variety of formats- many meet once a week in the evenings, some meet once a week during the day and others meet several times a week during the day. USA Baldwin County students may register for classes offered on the USA main campus and may register for online courses in their degree programs. USA Baldwin County offers the following upper level courses for degree completion:
Bachelor's- Interdisciplinary Degree Program, Communication-Public Relations Track, Criminal Justice, Elementary Education. Minors include- Communication and Psychology.
Bachelor's Degrees
The Interdisciplinary Degree has been designed by the Department of Interdisciplinary Studies to give students a variety of options in earning a bachelor's degree tailored to their individual education goals. The program offers a flexible alternative to traditional college majors by allowing students to design a major to best support their academic and career goals through one of seven fields of study: Administrative Sciences, Applied Arts, Applied Sciences, Human Services, Community Services, Liberal Studies and Professional Development.
The Communication – Public Relations Track teaches students how to provide an organization with exposure to their target market by using topics of public interest.
Criminal Justice provides students interested in law enforcement, criminal law, corrections, and the criminal court system with a broad educational background emphasizing social science while developing critical thinking, writing and analysis skills.
The program in Elementary Education is designed to prepare teachers for kindergarten through grade six. Successful completion of the program may qualify the candidate for a Class B Certificate in Elementary Education and Special Education. Students may also qualify for a Class B Certificate in Early Childhood Education through an additional internship placement.
The College of Nursing – Accelerated BSN Track is for academically qualified and highly motivated individuals. The professional component of the curriculum which normally takes 5 semesters to complete can be completed in 12 months of full-time study. The curriculum and contact hours are the same as the traditional BSN degree except the course schedule is accelerated and is not confined by the traditional academic calendar.
Minors in Communication and Psychology are also offered. In addition, USA Baldwin County provides support courses for a number of Arts and Sciences degrees.