Majors and Minors Home
About the Major
Biology focuses on living things and their interactions with the environment. The department creates an inclusive learning environment and challenges students to engage in critical inquiry. It fosters energized citizens and competent biological and natural resource professionals.
Jobs in Biology
Health professional
Biomedical researcher
Ecological researcher
Forensic or food scientist
Park ranger/naturalist
Related Programs
Biology Taught Young Doctor a Lot About Society, Too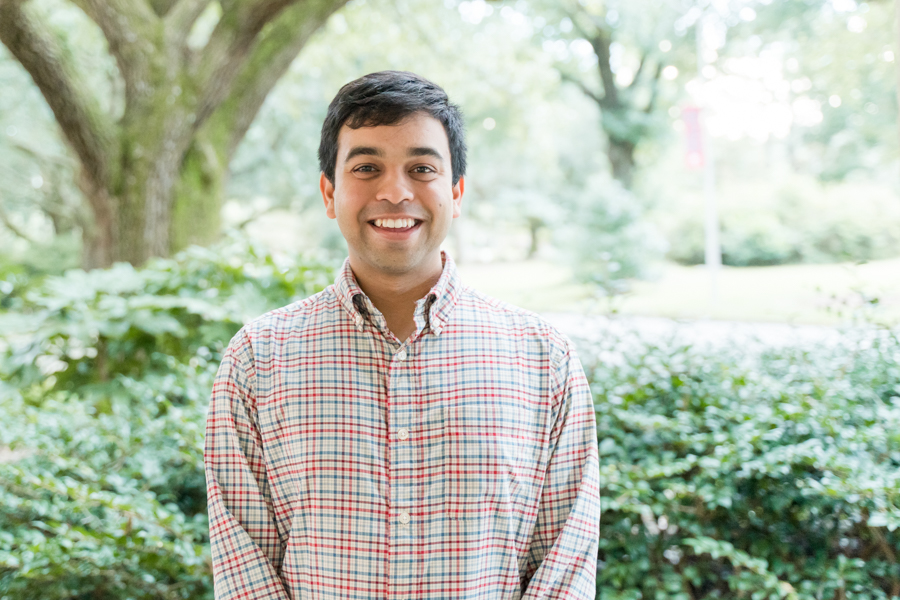 As an undergraduate biology major at the University of South Alabama, Dr. Ravi Rajendra learned how our cells must continuously interact with each other to keep our bodies functioning. He believes the same is true for people trying to function in society.
"I think the processes in the world are very similar to the processes in the body. With medicine now, it's evolving to where you have to understand how your patient interacts with the community and has access to healthcare resources."
As an undergraduate, Rajendra was president of the Student Government Association and served a summer internship in Mobile Mayor Sandy Stimpson's office. Then, while in medical school at South, he was president of the University's Student-Run Free Clinic.
He said the biology faculty encouraged both his academic endeavors, such as a research project with one of his professors, and his extracurricular outreaches. "I feel like one of the easiest ways to help people is to connect people, whether that's to another person or to a resource that they might not know existed," he said.
"I feel like one of the easiest ways to help people is to connect people."
A native of Montgomery, Alabama, he is the son of immigrants from India — his mother a political science professor, his father an accountant. His older sister attended South and became a pediatric neurologist.
"It's the most beautiful campus," he said. "It's a nature lover's paradise."
After medical school graduation in 2021, he headed to New Orleans for five years of orthopaedic surgery residency at Louisiana State University Health Sciences Center. He said he and his fiancée loved Mobile and hoped to return after the residency.
He also loves promoting South to prospective students. "I tell them to at least go visit, see what you think of the campus. And see who you meet there."
Did You Know?
---
Biology at South offers big-school opportunities to do cutting-edge research but still has a small-school atmosphere.
Biology graduates get into highly competitive health professional and graduate research programs.
The proximity to the Gulf of Mexico and the Mobile-Tensaw River Delta systems allows for unique educational and research experiences.
Contact:
Dr. Tim Sherman
Chair
Department of Biology
(251) 460-6331
Curriculum and Degree Requirements