Majors and Minors Home
About the Major
Geography is the intersection between humans and their environment. By studying topics ranging from climate change to globalization — including gender and cultural issues — geographers engage a wide range of tools that prepare students for the modern global job market.
Jobs in Geography
Geospatial analyst
Cultural resources administrator
Environmental enforcement officer
Urban planner
Geographic information system manager
Related Programs
Geography Degree Leads to Undersea Mapping Career with Navy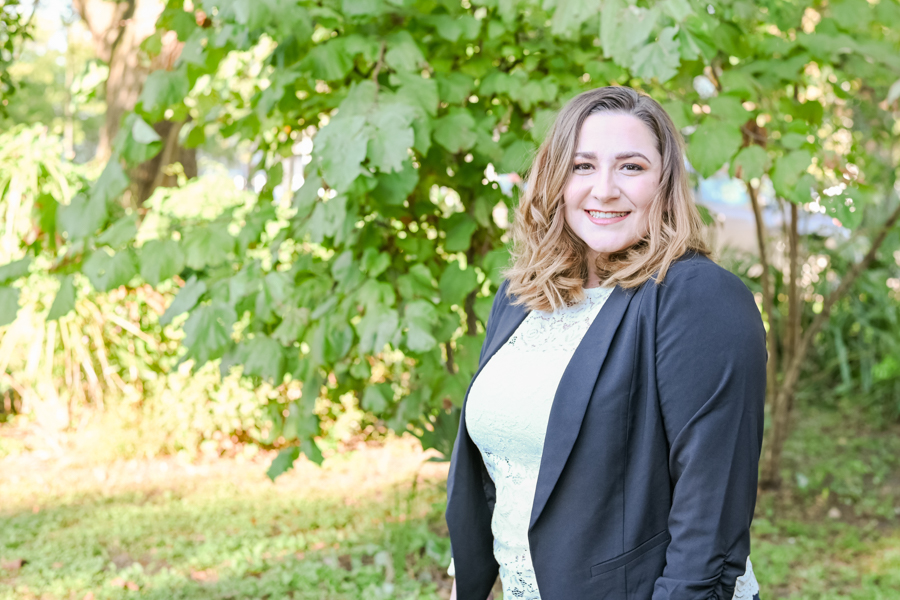 A prestigious two-year scholarship that Brandi Stewart earned while studying geography at the University of South Alabama obligated her to two years' work for the U.S. Department of Defense after graduation.
Stewart became a physical scientist with the Naval Oceanographic Office. That two-year term has extended to five, and counting. "I love my job," she said.
She periodically goes to sea aboard one of the Navy's six T-AGS oceanographic survey ships. She uses sonar and other technologies to gather bathymetric data — information about the bottom of the sea. Then, back at her office, "my job is taking this data and making it useful to the fleet." She uses the data to compile navigational charts: maps showing the depths and contours of the bottom and anything resting on it.
Stewart's family moved a lot when she was young. She noticed how profoundly the differences in location affected their lives — changing the stores where they shopped, for example.
"They say a picture's worth a thousand words. In my opinion, a map is worth at least a million."
"Geography is the study of place," she said. "And there's place in everything." Consider how often you call up a map on your smartphone, or search for something "near me." "They say a picture's worth a thousand words," Stewart said. "In my opinion, a map is worth at least a million."
At South, she participated in a NASA-developed internship and attended academic conferences as an undergraduate. The earth sciences department and her faculty adviser worked with her in crafting a secondary minor to "make myself more marketable." She ended up minoring in geographic information systems and information systems/information technology.
She regularly returns to campus to speak to introductory students about the surprising variety of geography-related careers. "It's about how place affects people," she said. "There's a joke among geographers that we're just anthropologists who make maps."
Did You Know?
---
Modern geography is an exciting science producing research of great value to governments, planning agencies and private businesses, especially through geographic information science (GIS) and other new technologies.
In addition to the core geography courses that majors take, the department offers such electives as geography of tourism, climatology, urban geography, national parks conservation and geography of Alabama.
Majors have opportunities for internships and study abroad as well as field experience and attendance at national conferences.
Contact:
Dr. Carol Sawyer
Geography Program Coordinator
Department of Earth Sciences
(251) 460-6169