Majors and Minors Home
About the Major
The civil engineering program starts with a base of mathematics, physical sciences, engineering sciences and humanities, then explores civil engineering's specialty areas. Civil engineers meet the challenges of pollution control, traffic congestion, drinking water needs, energy demands, urban redevelopment, coastal protection and resiliency, and community planning.
Jobs in Civil Engineering
Design engineer (structural, geotechnical, transportation, coastal, environmental)
Project manager
Construction engineer
City/county/state/federal engineer
Civil/structural/transportation/
hydraulic/coastal/environmental engineer for a private company
Related Programs
Engineering Student Learns to Focus on the Big Picture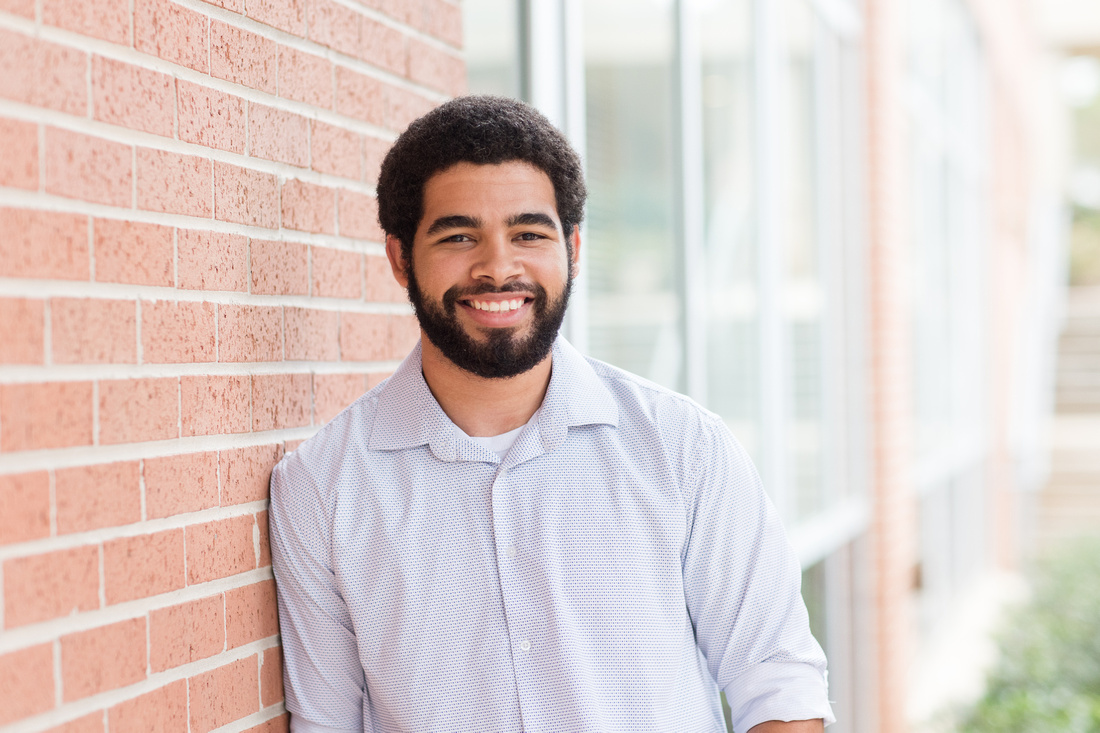 When Chris Willhite was growing up, his cousins and brother nicknamed him Mr. Perfect. During arguments, he would lay out his carefully backed evidence. And he would not waver. "If I was sure I was right about something, I was going to stick to that," he said.
So it's no surprise that he grew up to major in civil, coastal and environmental engineering at South. Engineers research and analyze. When they come to a conclusion, they have to be able to stand behind it. They have to be perfect. If they don't get things right, disaster may ensue.
Civil engineering involves designing and building structures and systems, from buildings and bridges to water facilities and highways. Specializations include coastal engineering (coastline protection, port and harbor structures) and environmental engineering (drinking water and wastewater systems, pollution controls).
"It's all about problem-solving, trying to find ways to make things happen," Willhite said.
"It's all about problem-solving, trying to find ways to make things happen."
He was born in Mobile. His family moved to Atlanta, then returned to Mobile during his middle school years. In high school, he considered a military career. His love for math and science eventually nudged him toward engineering.
He said the South engineering faculty has given him not only technical knowledge and skills but also a broader understanding of what engineering is all about. A favorite professor told him not to focus on getting A's. Instead, Willhite said, "If your focus is learning the big topics of the class and taking what you're supposed to take away from the class, then you're going to be more successful as an engineer and more successful in life."
What's next? Maybe graduate school. Maybe a career in the public sector, inspired partly by an internship with the Public Works Department in nearby Daphne, Alabama.
Whatever the job, he wants it to be hands-on. "I want to be in the field more than I want to be in the office."
Did You Know?
---
Civil engineering is one of the most in-demand college majors. Nearly 100% of South students get jobs on graduation.
Senior civil engineering students work in teams to apply what they've learned by completing a comprehensive design project as part of the Senior Capstone Design Course.
In five years, four of the winners of the American Society of Civil Engineers' Alabama Student Civil Engineer of the Year have come from South's department of civil, coastal and environmental engineering.
Contact:
Dr. John Cleary
Interim Chair, Associate Professor
Department of Civil, Coastal and Environmental Engineering
(251) 460-6174