Majors and Minors Home
About the Major
The physics program serves students preparing for careers in physics, those pursuing professional fields such as medicine or engineering, and those electing physics and astronomy as part of the natural science requirement for Bachelor of Arts or Bachelor of Science degrees.
Jobs in Physics
System or electrical engineer
Product engineer or software developer
Scientist or research assistant
Astronomer or geophysicist
Radiation protection practitioner
Related Programs
Physics Undergraduates Get Lots of Research Opportunities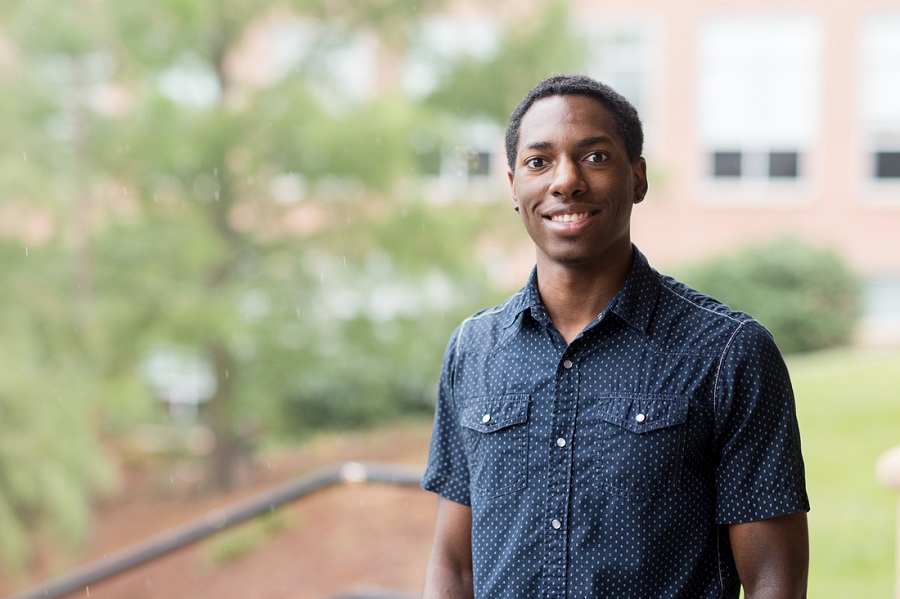 Mitchell Greene's parents, both with business degrees from the University of South Alabama, were skeptical of their son's decision to major in physics. "'What are you going to do with that?' That was the general question," Greene said.
His answer? The possibilities are endless. "Physics is the study of everything," he said. "So anything that has to do with science in any way can in some way be derived from physics."
Specifically, he wants to be a medical doctor. He had planned to be a surgeon, but his physics studies also got him thinking about radiology, a specialty that involves diagnosing and treating injuries and diseases using medical imaging and radiation.
Greene, a Mobile native, came to South partly because of a campus visit while he was still at Mobile's Murphy High School. "I met all the physics professors at South. It's a very small department with a huge emphasis on undergraduate research and cultivating great scientists that may or may not go to graduate school."
"Physics is the study of everything."
After enrolling, he worked with a professor on a project searching for theoretical magnetic particles called monopoles in streams of cosmic rays. Alabama Louis Stokes Alliance for Minority Participation (ALSAMP) and Summer Undergraduate Research Fellowship (SURF) scholarships helped fund the research.
"It was a very hit or miss project," Greene said. Monopoles may not even exist. So far, neither he nor any other researchers have found any. They'll keep looking.
All in all, Greene said, the physics department provides something close to a customized educational experience. "Tailored classes and very small class sizes" allow students to go where their interests take them, with plenty of faculty support.
Even his parents, he said, now know "just how versatile of a major it is."
Did You Know?
---
USA physics majors have a high rate of acceptance to prestigious graduate programs.
Physics majors are actively encouraged to participate in undergraduate research and can be financially supported. Many majors give talks at national professional conferences.
The degree program allows students flexibility to select related courses in biology, chemistry, geology, computer science and engineering to prepare for careers in such interdisciplinary areas as biophysics, geophysics, oceanography and environmental science.
Contact:
Dr. Romulus Godang
Professor
Department of Physics
(251) 460-6224
Curriculum and Degree Requirements