Majors and Minors Home
About the Major
The health education program prepares teacher candidates to plan, implement and evaluate developmentally appropriate health programs in grades 6-12 using a variety of teaching strategies. Graduates receive a Bachelor of Science and are eligible for a Class B Alabama teaching certificate.
Jobs in Health Education
Health education teacher
Health and wellness specialist/educator
Researcher
Community health director
Corporate wellness coach
Athletics coach
Related Programs
Health Educator Bowls Over First Job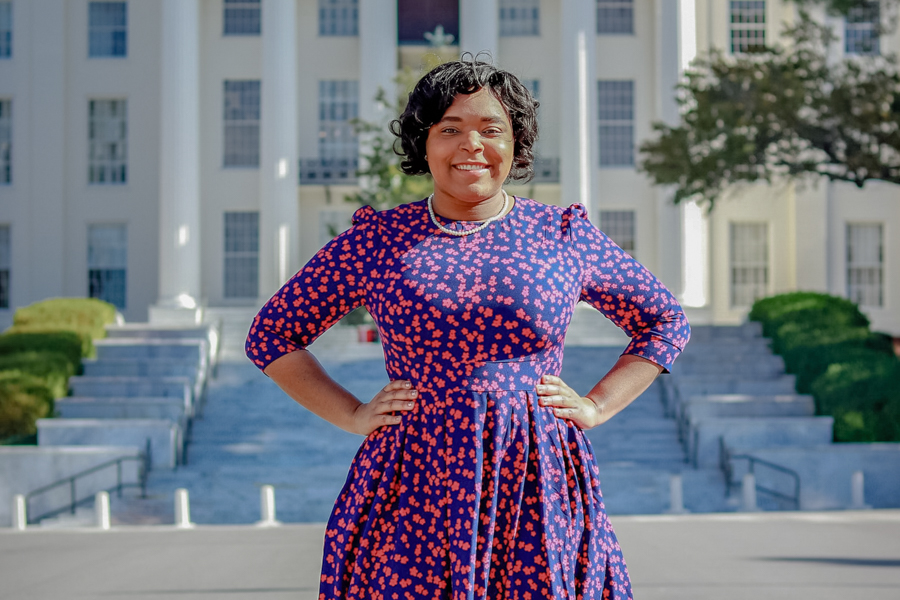 When Janie Arnold accepted a health education job at Valley High School, near the Alabama-Georgia line, the principal rolled out an unusual request.
"She said they needed a bowling coach," said Arnold, laughing, "so I took it on."
In addition to teaching classes that cover everything from exercise and nutrition to the dangers of alcohol and tobacco, along with relationships, reproduction and mental health, Arnold is preparing her students in another setting — the local bowling alley. She's picking up a few lessons from them, too.
"I do have experience in sports, so I know how things should be run," she said. "I can bowl in the 100s, that's about it, but I have some students, they own their own ball and shoes, and they can bowl in the 200s."
"This is something you'll use for the rest of your life."
Arnold is a native of Montgomery, Alabama, who grew up wanting to become a dentist. As a teenager, she was inspired by her health teacher at the Brewbaker Technology Magnet High School.
"It's real-life stuff," she said. "That's one thing I will say about my class. This is something you'll use for the rest of your life."
At the University of South Alabama, where she joined the Zeta Phi Beta Sorority Inc., Delta Lambda Chapter, she earned bachelor's and master's degrees. During her last year in Mobile, she taught a remote class in health science education, while also working as a substitute teacher for Mobile County Public Schools.
"I'm actually grateful that I had that learning experience, from early grades to middle school and high school," she said. "I got to see what I liked and what I didn't like. I enjoy working with the older students. I can talk to them a little better, relate to them a little more."
Did You Know?
---
South has a registered student organization, the Health and Physical Education Majors Club, for peer mentoring and career development.
The program is both state approved by the Alabama State Department of Education and nationally accredited by the Council for the Accreditation of Educator Preparation.
Students complete extensive field placements/student teaching in grades 6 to 12 settings.
Contact:
Dr. Shelley Holden
Professor
Department of Health, Kinesiology and Sport
(251) 461-1611