Majors and Minors Home
About the Major
The Bachelor of Arts in visual arts is offered with concentrations in art history, which is designed to impart an understanding of the historical development and context of art, and studio art, which involves a comprehensive exploration into studio art practices.
Jobs in Visual Arts
Estate and art appraiser
Photographer
Curator
Art educator or therapist
Art and architecture preservationist or conservator
Related Programs
Art Appraiser Returns to School to Pursue Teaching Art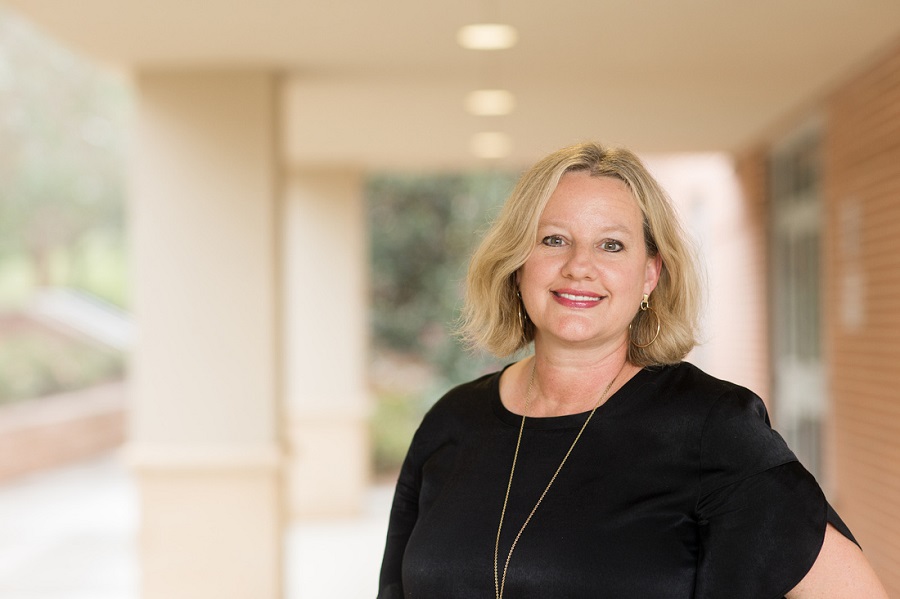 "When I was young," said Tiffany Beasley, "I knew I was crazy in love with art history, but I didn't know how I could make a career of it."
She learned. She's an accredited and in-demand appraiser of decorative art and antiques and owns Tiffany Beasley & Associates in Fairhope, Alabama. After pausing her academic career for three decades, she enrolled at South to fulfill her dream of finally finishing her art history degree.
Just out of high school in Montgomery, Alabama, she worked full time while taking night classes there. It was exhausting. She quit school, pursued a career as a court reporter and eventually became an antiques dealer. She later joined an appraisal business as a partner to a mentor who was nearing retirement.
In 2017, she and her family moved to Fairhope. She got serious about her longtime desire to teach. "I thought, well, if I finish my degree and get a master's," Beasley said, "I can teach at the community college level, or I can be an adjunct professor at a university."
"I would like to introduce students to appraising and show them that there are careers, lots of options."
South accepted all of her earlier credits and allowed her to start taking graduate school classes while finishing her undergraduate degree. Because the University doesn't have a graduate art history program, it worked out a master's program for her in cultural history, involving study of the kinds of decorative and art objects that she's always loved.
Beasley praised her professors' hard work in setting up her plan of study. "They just really help you. They care."
She hopes to pay forward those favors by teaching art-crazy students how they can successfully follow their own passions. "I would like to introduce students to appraising and show them that there are careers, lots of options, that I didn't know of 30 years ago."
Did You Know?
---
Studying visual art can prepare students for graduate work or careers in art, introduce them to their own cultural traditions, or simply enable the study or practice of the arts for personal development and enrichment.
The department offers study-abroad programs in Europe to give students the opportunity to see the great masterpieces of the world in person.
Students learn from awarded, accomplished artists who care about teaching skills and nurturing talent.
Contact:
Susan Fitzsimmons
Chair, Professor
Department of Art and Art History
(251) 460-6337
Curriculum and Degree Requirements