USA-Passau Exchange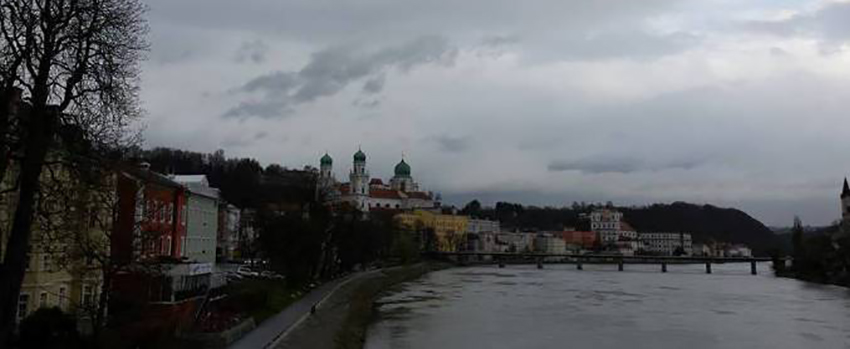 DESCRIPTION OF THE PROGRAM
Under an exchange agreement established with the University of Passau in Germany in 1986, USA is able to grant to a qualified student the opportunity for study abroad during each academic year (November-July) and to provide a similar opportunity for a visiting student from Passau.
The student from Passau receives tuition for up to 12 hours for one semester; the USA student pays no tuition in Germany and also receives a supplement for dormitory housing in Passau. In return the recipients are expected to provide 6-9 hours per week of tutorial or clerical work in the Department. In addition, out-of-state tuition charges are waived for the student from Passau. Both recipients are expected to pay for their own travel expenses, meals, and books.


QUALIFICATIONS AND APPLICATION
Although the exchange is open to all full-time South Alabama students regardless of major, priority will be given to German majors. The successful applicant will have a cumulative G.P.A. of 2.5 or better, proficiency in German equivalent to two years of college study, and U.S. citizenship. Additional information and application forms are available from the Department of Modern and Classical Languages, HUMB 322 (460-6291). Completed applications for the upcoming academic year should be submitted to the Head of the German section (Dr. Roddy) by February 15, and the winner will be announced by April 3.
STUDENT STATUS
Even though they are enrolled at the University of Passau, students from this institution are still considered to be USA students. In order to maintain this status officially, they should enroll in IS 391 (Study Abroad) a 0-credit, non-fee course. This will enable them to maintain financial aid or loans while they are still pursuing their studies.
CREDIT GRANTED TO USA STUDENTS FOR WORK DONE IN PASSAU
Students must complete the degree requirements for general education and their major and minor as outlined in the appropriate bulletin. Since the curriculum at a German university is quite different and the transfer of equivalent courses difficult, students are advised to complete their requirements (except in German) before going to Passau, or they should plan to spend at least a semester at USA upon their return. Whenever possible, students should also complete university residency requirements for upper-division course work before going abroad.
Before leaving for Passau, students should fill out a Transient-Student approval form. If the course schedule for the next semester at Passau has not yet arrived, students should nonetheless fill out an approximate plan which can be modified once precise courses are known. This process is also required in order to have financial aid approved for the year in advance. Students should meet with one of the German professors at USA as well as their advisor to plan their study abroad. At mid-year they should also contact these professors for additional advice.
Courses at German universities are of various types: Vorlesung, which does not require tests or papers; Seminar (Proseminar at the lower level and Hauptseminar at the higher level), which expects class participation and requires a paper that is usually presented in class; Übung, which requires assignments, projects, and/or tests; and various other types of classes. Instead of a transcript maintained by the registrar's office, German students receive a Schein (certificate) from the instructor of each seminar and certain other types of courses which they present when they are ready to register for their intermediate or final comprehensive exams (after approximately four or eight semesters).
To get credit at the University of South Alabama for work done at Passau, students should save all Scheine that they receive (be sure to make additional copies, but bring the original back for presentation to the registrar here). For courses that do not issue such statements (and even for ones that do), you should have the instructor fill out and sign USA's form (headed Universität Passau or University of Passau). If the instructor fills out the German version, the Department of Foreign Languages can translate it. The registrar would like to have the instructor submit the form directly to Dr. Harry Roddy in the Department of Modern and Classical Languages.
In addition, students should save all syllabuses, course descriptions, work that has been submitted in Passau as part of the course, notes taken for lectures, and any other pertinent material. They should also make lists of readings done for courses, especially lectures. This will aid the Foreign Language Department and the Registrar in evaluating the work done. The orientation course in German as a Foreign Language may also be eligible for credit, so the appropriate materials should be collected for this course as well.