Study Abroad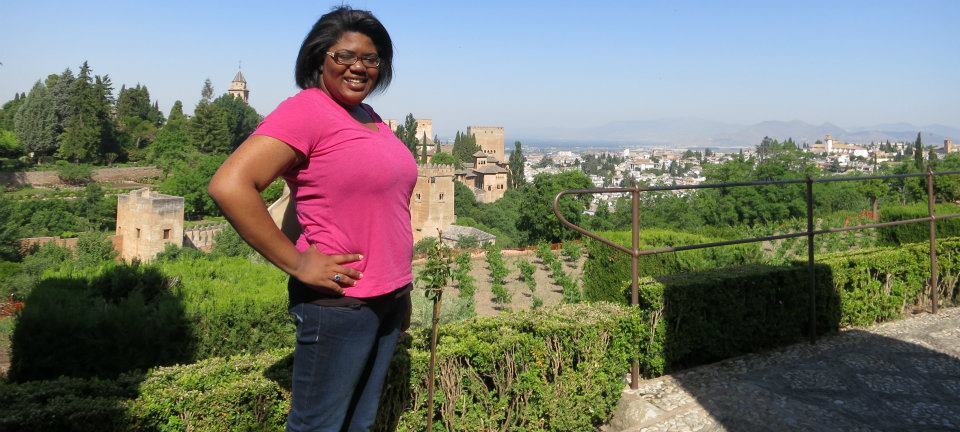 "The world is a book and those who do not travel read only one page."--St. Augustine
As part of their core requirement all Foreign Languages majors will earn a minimum of 9 semester hours at the upper level in the language of their concentration in an approved study abroad program. During their stay abroad students will be required to maintain on-line contact with their advisers, keep a journal of their activities, and gather materials to be used in LG 480 Senior Seminar upon their return. Subject to availability of funding, grants covering travel and cost-of-living expenses that majors would not normally incur as full-time residential students will be provided by the department.
The Department offers summer programs in Cuenca (Spain), Dijon (France) and in various other countries. There are also possibilities for semester- and year-long exchanges in Passau (Germany), Pau (France), or Moscow (Russia). For more information check the University's International Education page. The Department of Modern Languages also has additional information on programs sponsored by other institutions.
For students majoring or minoring in Foreign Languages and Literature, credits earned in approved Study Abroad programs--up to a maximum of 16 semester hours--may be used to satisfy this requirement provided the student is enrolled in IS 391, Study Abroad, and has transient course approval from the dean of the college. Study Abroad courses must be certified as equivalent to upper division (300 or 400 level) coursework in order to fulfill the USA Residency Requirement. For more information about the Study Abroad Program click here.
All majors planning to study abroad must submit the intent-to-study-abroad form by the due date since the department needs to know how many people are going in order to distribute the grants accordingly and prepare the students appropriately.
All students who plan to study abroad must first consult with an advisor and in addition register with the Office of International Education in order to receive credit. (Bri Altier, Coordinator of International Education, Meisler Hall Suite 2300, Main Campus. 251.414 8132).