Advising Resources
Pre-law advising at USA is available through meetings with the two AATS advisors listed below. Political Science and Criminal Justice students should also contact Dr. Shanita Pettaway, Pre-Law Advisor. She can be reached at pettaway@southalabama.edu.
Pre-Law Interest Form
If you are interested in Pre-Law at the University of South Alabama or would like more information, please complete this form.
Pre-Law Checklist
Throughout your time as an undergraduate, there are a number of steps we recommend you take as you work toward a legal career. Click here to view our pre-law checklist featuring recommendations on preparing for law school in your first, second, and third years at South Alabama.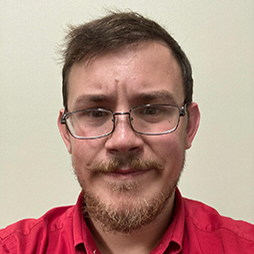 Josh Goldman
jgoldman@southalabama.edu
251-341-4017
Josh Goldman is an Academic Advisor with Academic Advising & Transfer Services here at South. He earned his BAs in English and Theology at The University of Mobile, and his MA in English at the University of South Alabama.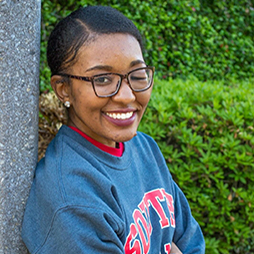 Bria Cox
briacox@southalabama.edu
251-341-4017
My name is Bria Antoinette Cox and I graduated from the University of South Alabama with a B.S. in Professional Health Sciences with a concentration in Management in 2018 and an associate's degree from Faulkner State Community College in 2016. I am also in my last semester of my Master's in Educational Leadership - Higher Education. Some of my favorite things are photography, writing, blogging, decorating, hanging out with my family and friends, and trying new things.