Field Placement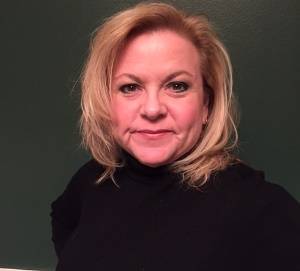 Welcome to USA's Bachelor's of Social Work field information page. Field Instruction is a vital component of baccalaureate social work education at the University of South Alabama. It is in the field that academic knowledge, values, ethics, and skills are integrated with real world experience in a planned way to produce competent social workers. USA's Field Instruction program is truly a partnership that includes the University, Social Work faculty, agency and community social workers and social work students who engage in a collaborative learning experience that provides integrative learning and prepares students as professional social workers. It is through the coordinated efforts of the educational partners that Field Instruction at USA is made into an effective learning experience for the undergraduate social workers who will join us in the profession.
Laurie Haas,
Field Coordinator of Social Work
Overview of Field Placement
Field Instruction at USA is an integral component of the academic program and curriculum. The purpose of Field Instruction is to provide an integrative learning experience that engages the student in practice that is educationally directed and is supervised by a professional social worker. Field Instruction provides students with educationally directed opportunities to apply classroom learning in the field setting. While enrolled in field students are enrolled in a concurrent social work Senior Seminar that helps them to integrate their classroom and field learning.
Field instruction is designed as a one semester block placement of 436 clock hours and is required of all BSW students. This translates to 30-32 hours per week during the semester. The student is normally in the final semester of course work prior to graduation and is concurrently enrolled in SW 412 Field Instruction and a 3 credit capstone Senior Seminar (SW 414). The Senior Seminar assists the students with integration of classroom and field content. The Field Instruction placement is designed to provide a directed experience within a social agency setting/program in which students apply the knowledge; values and skills they have learned in a real world setting. Students are not admitted to the field if they have not successfully completed all required social work courses and completed the application process. Prior to entry into field instruction, students must have professional liability insurance and attend an orientation seminar presented by the BSW program. The primary point of contact for field instruction is the BSW program Field Coordinator.
Through on-site supervision and structured observation, students engage in supervised generalist practice activities that focus on the development of engagement, data collection, documentation, and assessment skills with individuals, families, groups, organizations, and community systems represented in the agency. Students should have the opportunity to work with their own cases and apply their generalist knowledge and skills in working with multi-level systems. Students should receive at least one hour per week of on-site structured supervision by the designated Agency Field Instructor, as well as additional supervisory contacts by that individual on an as needed basis.