Addiction Medicine Fellowship Program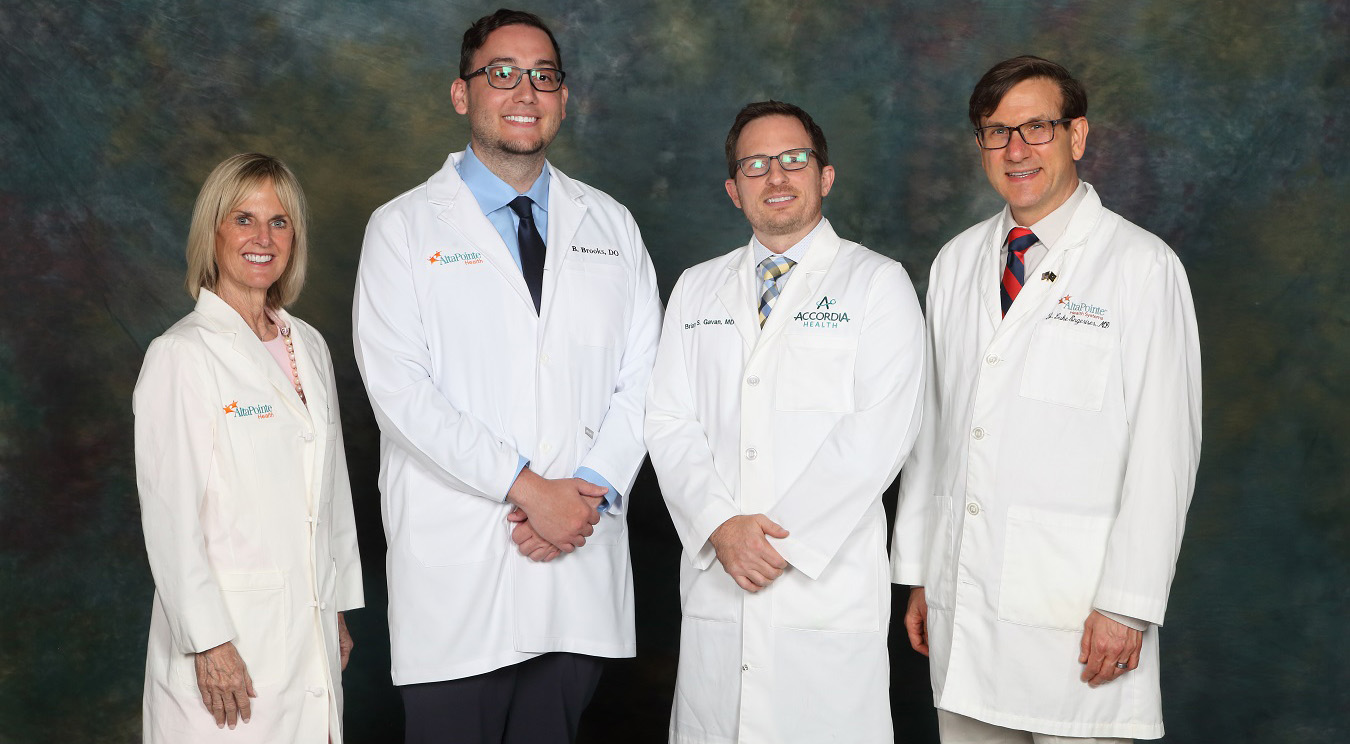 Welcome Message
Thank you for considering a fellowship in addiction medicine at the University of South Alabama College of Medicine and AltaPointe Health. Our fellowship program is sponsored by the Department of Psychiatry, so an area of interest for us as a program is in treating individuals with both mental health and substance use disorders, but we welcome physicians of any specialty who want to gain expertise in the practice of addiction medicine.
The Addiction Medicine Fellowship is an integral part of the AltaPointe Health and Accordia Health systems, and with its integration into a community mental health and primary care setting, we have a clinical focus in our program on an integrated care model and on public/community addiction medicine. This unique relationship offers our fellows the opportunity to work in both an academic medical center and in a strong community health organization. Among AltaPointe's many facilities are the West Mobile Substance Use Disorders Clinic which offers medication-assisted treatment with both buprenorphine and methadone and the Behavioral Health Crisis Center which provides opioid and alcohol withdrawal management.
We pride ourselves on being supportive of the professional goals of individual fellows and have the flexibility to allow fellows to explore areas of particular interest. Fellows also have an active role teaching students and residents.
The Alabama Gulf Coast is a unique region with access to numerous recreational activities. The City of Mobile is historic, cosmopolitan, and diverse with a lively downtown full of restaurants, opera, symphony, and theatre. We are the original home of Mardi Gras and celebrate the coming of spring with parades and festivities throughout the region. We are also close to some of the most beautiful beaches on the Gulf of Mexico.
We invite you to consider becoming part of the University of South Alabama and AltaPointe team. We feel privileged to be able to train physicians in such a critical and underserved area of medicine.
J. Luke Engeriser, M.D.
Fellowship Director
▼ Program Mission Statement
Program Mission Statement
The goal of our fellowship program is to train clinically excellent, academically informed, and culturally competent addiction medicine specialists to serve the State of Alabama and the greater Gulf Coast. Our program has an emphasis on treatment in a community psychiatry and primary care setting and in serving patients with comorbid mental illness. Through empathic treatment of addiction issues in our community, we aim to improve the overall health, wellness, and social support of our patient population. This aligns with the University of South Alabama College of Medicine's mission: "We help people lead longer, better lives."
▼ Aim Statements
Aim Statements
Professionally and effectively lead interdisciplinary teams
Provide patient-centered care with our patients, families, and communities
Use evidence-based tools to provide the best possible quality healthcare to our patients
Show respect towards patients, families, interdisciplinary teams, and each other
Be mindful of the overall addiction medicine needs of our community and region
▼ Contact Information
Contact Information
Program Director: J. Luke Engeriser, M.D.
Program Coordinator: Ann Claunch
Address: 1015 Montlimar Drive, Suite A-210, Mobile, AL 36609
Telephone: (251) 706-5552 • Fax: (251) 706-5595