Psychiatry Residency Program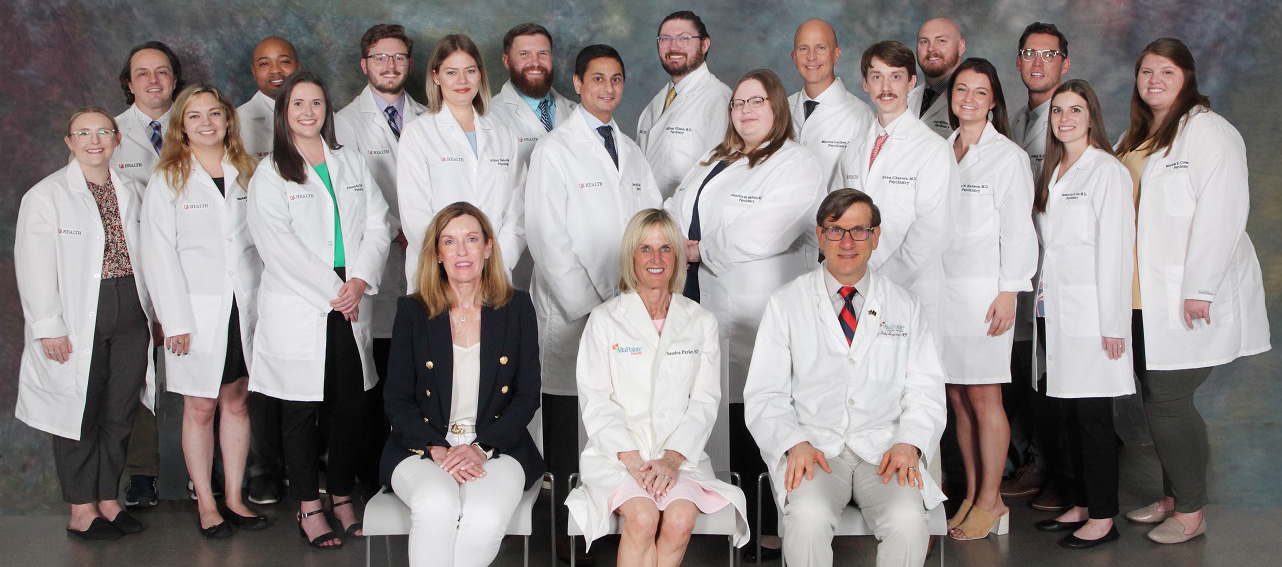 Find out about the Psychiatry Residency Program from our residents and faculty.
Learn more about residencies and fellowships at the University of South Alabama and life on the Gulf Coast.
Teaching clinical excellence in an atmosphere of compassion, integrity, and respect
The primary goal of the residency training program is to produce physicians who provide high quality psychiatric services in a variety of contemporary settings and to identify and mentor those who are capable of becoming leaders in the field of psychiatry. First and foremost our philosophy emphasizes that as clinicians we must be dedicated and available to our patients. Our program recognizes that training for the current and future practice of psychiatry requires continued utilization of new research in a field that is rapidly developing in order to go beyond the essential knowledge, skills and attitudes residents need to develop a professional identity.
The residency program partners with a well established mental health organization called AltaPointe Health which offers a wide variety of choices of clinical experiences. Under the leadership of Tuerk Schlesinger, CEO, AltaPointe has Alabama's largest regional community behavioral health provider with more than 750 clinical and non-clinical staff members who serve more than 15,000 children, adolescents and adults annually. AltaPointe is the only community mental health center in Alabama to become accredited by the Joint Commission and was the first community mental health center in Alabama to have a complete Electronic Medical Record and e-prescribing. AltaPointe operates two psychiatric hospitals to provide access to the poorly insured or uninsured, and it provides telehealth psychiatry services to rural regions of Alabama. AltaPointe also performs consultations in five of the area's six general hospitals. In addition to training psychiatry residents, AltaPointe doctors lead the third year psychiatry clerkship at the University of South Alabama College of Medicine.