The Path to Independence: PASSAGE USA and the Honors College
---
Posted on February 6, 2020 by Rohan Badve
Rohan Badve
---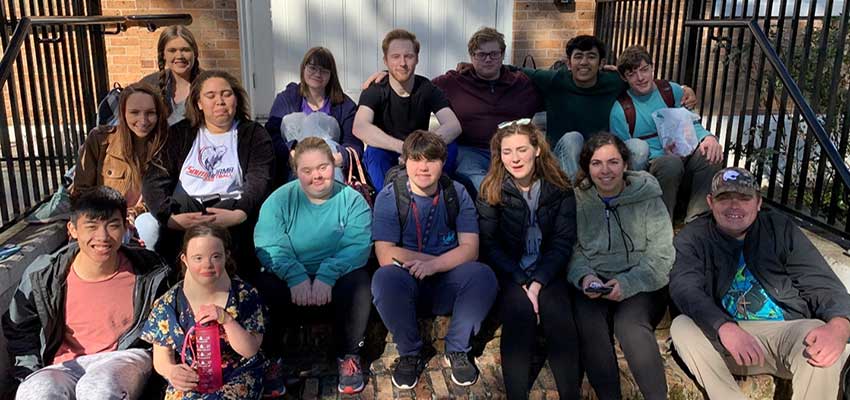 ---
PASSAGE USA (Preparing All Students Socially and Academically for Gainful Employment) is a two-year non-degree, certificate program. The program is designed for USA students who require additional support to achieve success in school and in the community. PASSAGE USA designs personalized goals for each student in the program, allowing students to stay accountable and grow at their own pace. Students involved in PASSAGE USA develop skills in independent living, social interaction, and meaningful employment. Mentor and Honors student Lindy Pilkington stated, "PASSAGE USA holds such a special place in my college experience. The opportunity that I get to befriend these students and watch them grow as people is the most rewarding experience I could ask for, and I'm so excited South has given me the ability to be a part of it."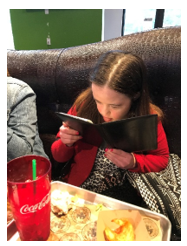 Brita independently reads and orders from the menu.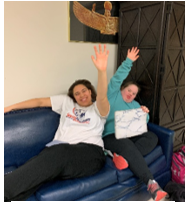 Matysan and Emily raise their hands during a group discussion.
Part of being a student at South is always having a place to relax, study, or meet with others. Honors students have a place to engage in all three: The Seaman's Bethel. Formerly a chapel and theatre dating to 1860, this historic building is the home base of the USA Honors College. The Bethel is also in a central location with easy access to student resources, making it an ideal place for students to meet.
Now, for the first time, the Honors College and PASSAGE USA are partnering to provide students with disabilities an on-campus location to socialize, work, and interact with their community. Having an easily accessible location to organize PASSAGE USA events reduces the need to travel to the off-campus College of Education and helps students feel more included in campus life. Dr. Abigail Baxter, program director and professor of special education in USA's College of Education and Professional Studies, described how visibly including students with disabilities into student life can even serve to increase acceptance of disabilities and create a better-informed general population. For example, students interested in the medical field can better assist future patients with disabilities if they have prior experience interacting and understanding them. Honors freshman and pre-medical student Jamie Garcia stated, "PASSAGE USA means so much to me even though I've only been involved with the students for a semester. The students, staff, and other mentors have been so friendly, and I've made so many great connections and relationships with all of them."
The Bethel also serves as place of opportunity. One student involved in PASSAGE USA, Georgia, had never previously ordered food by herself. As interacting with the public is a crucial skill that many of us use every day, it is important that students feel comfortable talking to service employees even if they do not know them. The group all rehearsed with Georgia in the Bethel basement before making the phone call, with one mentor being the employee and Georgia being a customer. With cheers from the entire class, Georgia successfully and confidently ordered her first pizza on the phone from Mellow Mushroom. Thanks to PASSAGE USA and the Honors College, simple yet heartwarming moments like these can be made possible.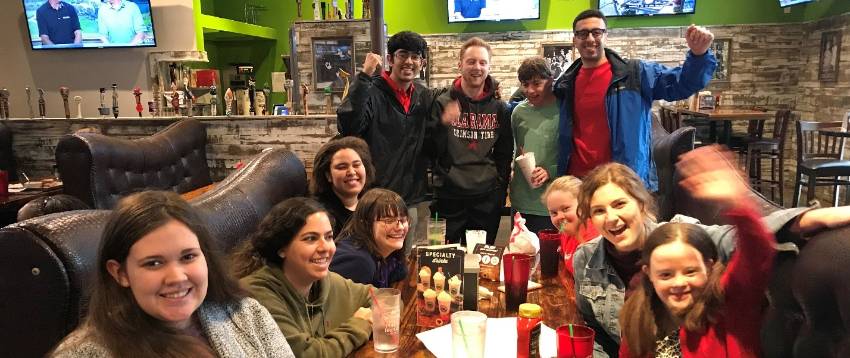 ---
---