Mission and History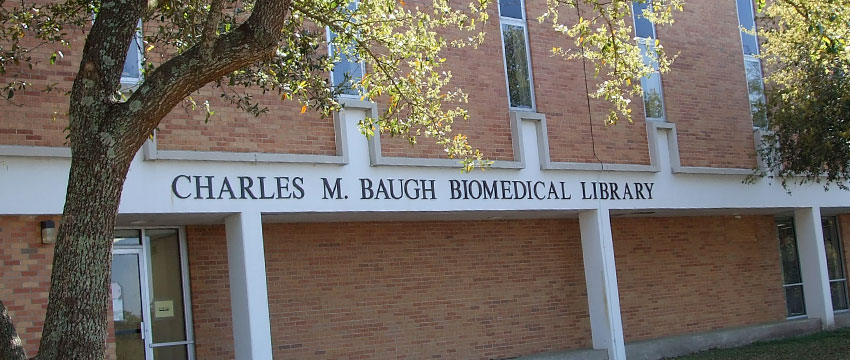 USA Biomedical Library Mission Statement
To advance the discovery and use of knowledge to promote excellence in education, research, clinical practice, and outreach in the USA health sciences community.
USA Biomedical Library Vision Statement
To be a recognized leader in information and knowledge management services and strategies.
Library History
The USA College of Medicine was founded in 1972 and the Biomedical Library was founded in 1973. The original Biomedical Library was tucked into a corner of the University Library building until its move to its current quarters in 1991/92. Currently the Biomedical Library has two sites, the Charles M. Baugh Biomedical library on the USA campus, which is a 35,000 nsf facility, and the Health Information Resource Center, a 3300+ nsf facility on the 3rd floor of the University Hospital that we moved to from the Mastin Building in 2009.
Be A Part of the Biomedical Library's Legacy!
The Biomedical Library is participating in the USA Honors and Memorial Program. If someone has made a lasting impression on you, a gift to the Biomedical Library can be made in honor or memory of a family, friend, co-worker, instructor or classmate. The funds can be used to purchase a book or other equipment or resources. A form that can be used for the donation is available from the USA Development Office. Just indicate that the gift is designated for the Biomedical Library.