Make Way for USA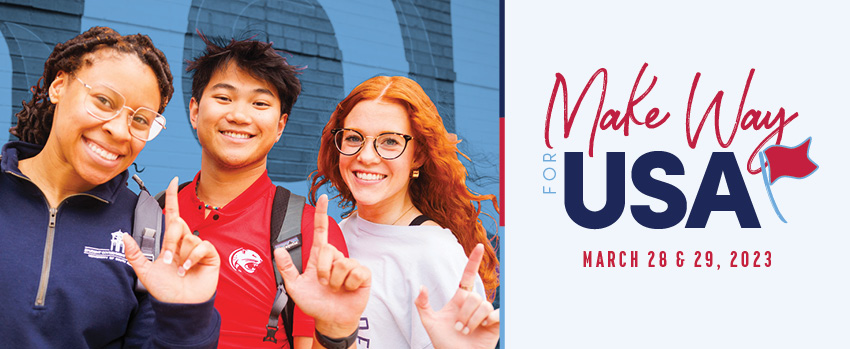 Help Make Way for USA
Visit givecampus.com to participate!
One day can make a huge impact on the lives of our students and patients. There are so many ways to support USA and USA Health on Giving Day and gifts of all sizes are needed and greatly appreciated.
Make Way for USA starts at noon on March 28. For 24 hours, the entire USA community will come together to celebrate and support everything that makes South special. Mark your calendar now and plan to make a difference for USA and USA Health.
You can help Make Way for USA in two easy steps. First, spread the word and encourage others to participate. Then, on March 28-29, make a gift to support the part of USA that matters most to you!