Expanding Possibilities
Meet Shakeeria Cohen...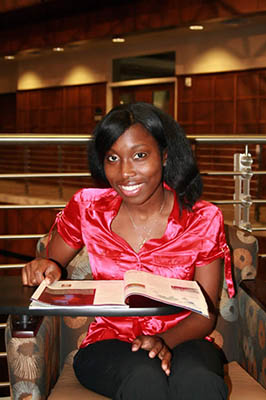 The Ronnie & Gail Stallworth Scholarship has been a life saver for Shakeeria Cohen from Grenada, Mississippi. Three members of the Cohen family--Shakeeria, her older sister, and her mother--are currently pursuing degrees.
A junior, majoring in chemical engineering, Shakeeria says that she especially appreciates the fact that her instructors know her and that her department feels like a close family.
"The Stallworths are helping students like me realize our dreams."