Broadening Horizons
The Mitchell-Moulton Scholarship Initiative is about more than establishing lasting scholarship support for students at the University of South Alabama. It's about opening doors for future generations of students to help them broaden their horizons through their educational experience at USA. Inspired by the foresight of Abraham A. Mitchell and V. Gordon Moulton, the Mitchell-Moulton Scholarship Initiative Leadership Team shares in the vision of accessible, affordable, and innovative education that will have a lasting impact on our community. Join us in transforming this vision into a realization.
Honorary Chairs
Abraham A. Mitchell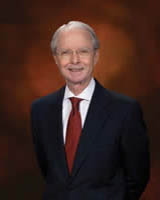 Geri Moulton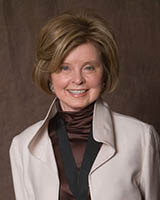 Campaign Chair
Mr. Mark Hoffman
Steering Committee
Dr. Joseph F. Busta, Jr., Vice President of Development & Alumni Relations
Dr. Ron Franks, Vice President of Health Sciences
Mr. Mark Hoffman, Past President, USA National Alumni Association
Dr. David Johnson, Provost and Senior Vice President for Academic Affairs
Dr. John Smith, Executive Vice President
Dr. Tony Waldrop, President
Mr. Jim Yance, Past Chair, USA Board of Trustees
Volunteer Leaders
Mr. Gene Broadus
Ms. JoAnn Broadus
Mr. Steve Clements
Dr. Jim Connors
Ms. Lulu Crawford
Mr. George Davis
Mr. Mike Diehl
Dr. Jack DiPalma
Ms. Karen Edwards
Mr. Mark Fillers
Mr. Wynne Fuller
Mr. Dan Grafton
Mr. Win Hallett
Mr. Cedric Hatcher
Mr. Pat Hicks
Mr. Tony Hughes
Hon. Jamie Ison
Mr. Sam Jones
Mr. Ray Kennedy
Mr. Kenneth Kvalheim
Dr. Jim Laier
Mr. Peter Lindquist
Mr. Bobby Marks
Dr. Harold Pardue
Ms. Pat Rodgers
Mr. Mike Saxon
Mr. David Singleton
Mr. Mike Thompson
Mr. David Trent
Mr. John Tyson, Jr.
Mr. Steven Van Arsdale
Mr. Skipper Walters
Ms. Cheryl Williams
Mr. Rich Williams
Mr. Doug Whitmore
Mr. Tommy Zoghby
University Leaders
Dr. Philip Carr, Past President, Faculty Senate
Dr. Jim Connors, School of Continuing Education and Special Programs
Dr. Debra Davis, College of Nursing
Mr. Michael Haskins, Executive Director of Marketing and Communications
Mr. Josef Hobdy, Southerners President
Dr. Doug Marshall, Past President, Faculty Senate
Dr. John Steadman, College of Engineering
Dr. Richard Talbott, Pat Capps Covey College of Allied Health Professions
Ms. Danielle Watson, SGA President
Dr. Andrzej Wierzbicki, College of Arts & Sciences
Dr. Cindy Wilson, Baldwin County Campus
Dr. Bob Wood, Mitchell College of Business
Dr. Alec Yasinsac, School of Computing