Meet Our Team
Due to the COVID-19 pandemic, the Title IX Office has transitioned its operations offsite until further notice. We will remotely provide our services to the USA community using online platforms and other means of communication. For more information regarding COVID-19 , please click the link provided at the top of the website.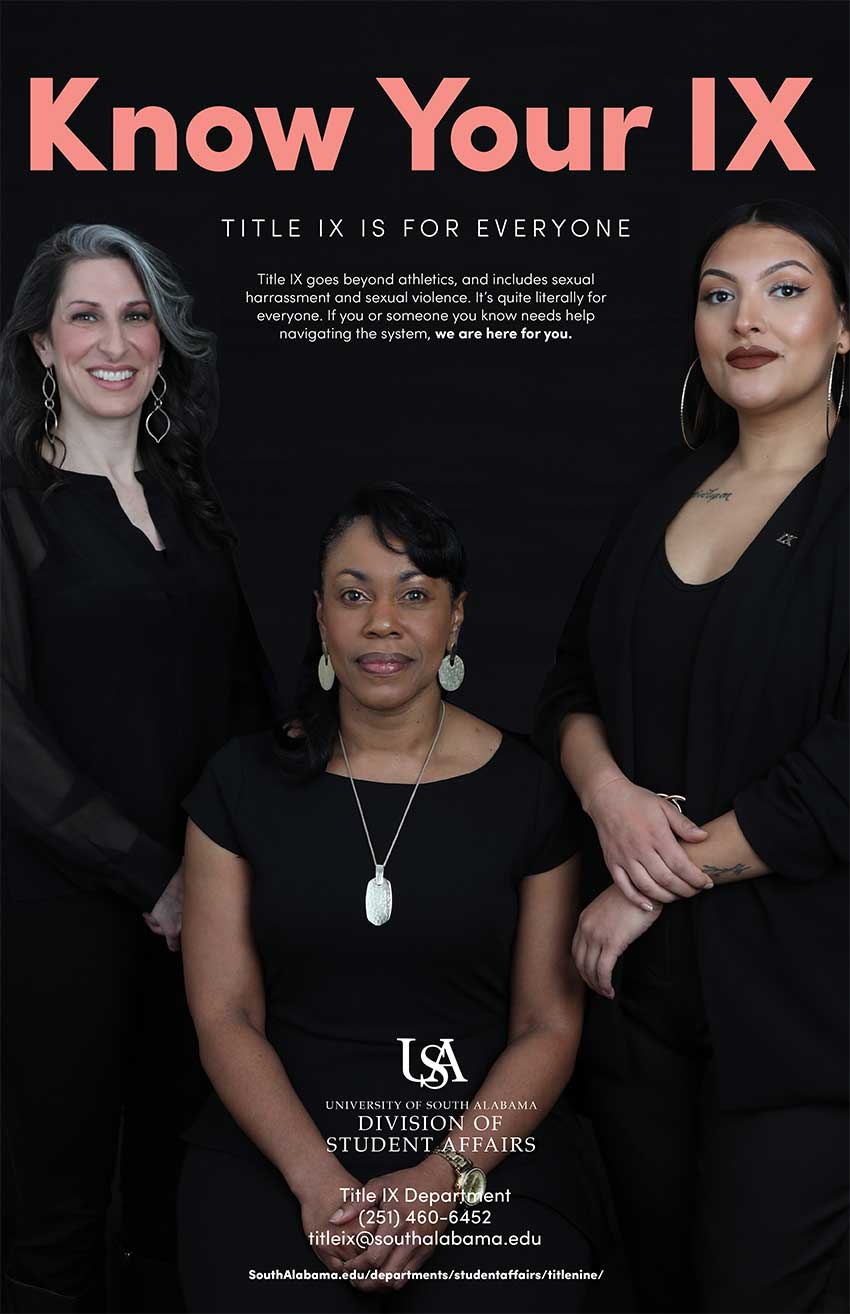 USA Title IX Office
---

Title IX Deputy Coordinators*
The University has designated the following individuals as Deputy Title IX Coordinators. Deputy Title IX Coordinators are available to receive inquiries regarding Title IX, including complaints of sexual misconduct, when the Title IX Coordinator is unavailable. Deputy Title IX Coordinators are also available if a person is more comfortable engaging with one of the Deputies, or if the Title IX Coordinator has a conflict of interest. The names and contact information for the Deputy Title IX Coordinators are provided below:
A person may also file a complaint of sexual misconduct with the United States Department of Education's Office for Civil Rights regarding an alleged violation of Title IX by visiting www2.ed.gov/about/offices/list/ocr/complaintintro.html or by calling 1-800-421-3481.