Majors and Minors Home
About the Major
Interdisciplinary studies is for both new students and those entering college later in life with prior credits. It's customizable, with concentrations that focus on essential work skills, including communication, critical thinking, leadership, teamwork and cultural competency.
Jobs in Interdisciplinary Studies
Administrator
Human services caseworker
Community services worker
Professional development specialist
Nonprofit executive
Related Programs
Interdisciplinary Studies Offered Customized Path to Graduation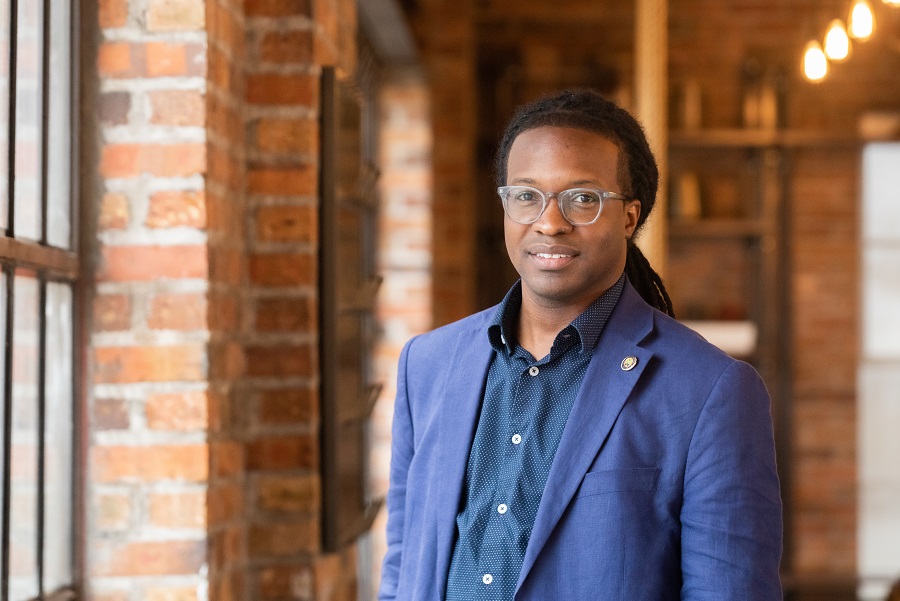 Terrance Smith, who leads the Innovation Team for the City of Mobile, studied everything from accounting to sociology at the University of South Alabama.
He embraced the spirit of higher education. He followed his imagination and interests. He found professors he liked and took all of their classes.
The only problem was making progress toward graduation. It seemed far away. Then learned that he could save time with a degree in interdisciplinary studies.
"I jumped into that program," Smith said, "and there you have it; I was a graduate of South."
Two years later, Smith earned a master's degree in instructional design and development. He began working for local nonprofit organizations, then for the city and became director of the I-Team, which works with government and community stakeholders to seek innovative solutions to challenges the city faces.
" I jumped into that program, and there you have it; I was a graduate of South."
Bloomberg CityLab named him one of seven "innovators to watch." He appeared on the cover of Mobile Bay Magazine's "40 Under Forty" issue. He was appointed to the Leadership Alabama Commission on Race and Equity.
Smith grew up in Prichard, just north of Mobile, where his mother made sure he had educational opportunities. He became a student musician who got to perform with a middle school orchestra in New York City's famous Carnegie Hall.
At South, he became flexible and creative, and, with the help of South's faculty and staff, devised his own curriculum for interdisciplinary studies. He didn't have time for many extracurricular activities because he worked full time.
One of his jobs was at a pet store. His tasks included carrying bags of dog hair from the grooming station out to the dumpster. None of the managers taking breaks ever offered to help him.
"I vowed then that I would never do that when I became a leader," Smith said. "To this day, with every team I've ever led, I've always made myself accessible, and never asked anyone to do anything I wouldn't do myself."
Did You Know?
---
The University's Office of Adult Learner Services recruits and supports adults who are starting college later in life or finishing an education that they suspended years before. Interdisciplinary studies is a common major for returning students because of the flexibility.
The University makes several scholarships available specifically to students majoring in interdisciplinary studies.
Students collaborate with an academic advisor to design a program of study in one of seven concentrations: administrative sciences, applied arts, applied sciences, community services, human services, liberal studies or professional development.
Contact

:

Dr. Paige Vitulli
Chair
Department of Integrative Studies
(251) 380-2862