Majors and Minors Home
About the Major
South's special education program prepares students to effectively teach students with disabilities by gaining hands-on experience in the K-12 setting. School experiences include resource and special class placements as well as inclusion placements.
Jobs in Special Education
Special education teacher
Job coach
Direct service provider to people with disabilities
Disability advocate
Related Programs
Student Finds Niche in Special Education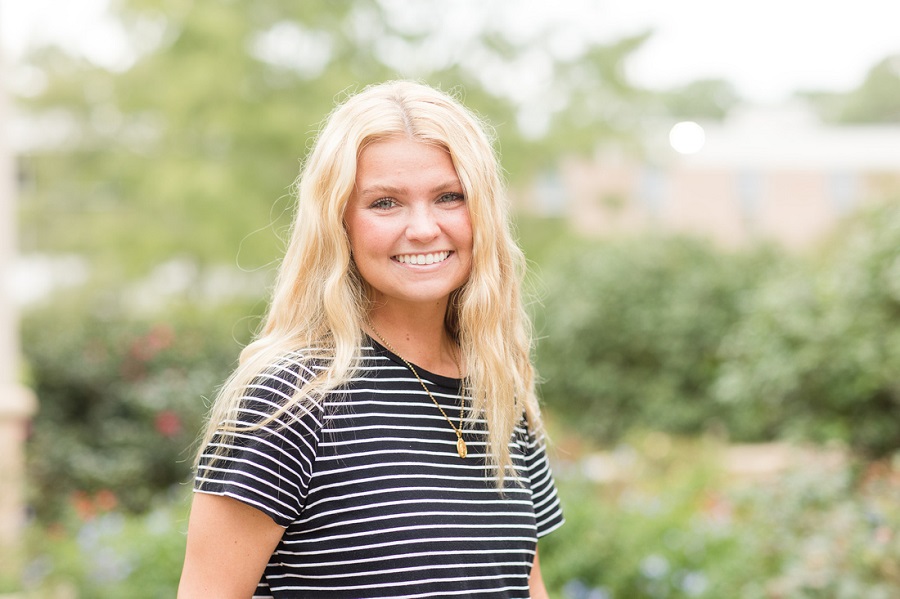 Mia Pennison, a special education major at South, got a glimpse of her future in the sixth grade.
When a boy bullied an autistic girl in class, she stood up to him, and their argument turned into a trip to the principal's office. When another student with disabilities struggled in math class, she tried to help, and the teacher asked if she would begin tutoring him.
"I started sitting in at lunch with him and practicing all our stuff," she said. "I remember his grade going from a D to a B, and his grandma sent me a card."
At South, Pennison works with PASSAGE USA, which stands for Preparing All Students Socially and Academically for Gainful Employment. She's learned to look beyond labels and work with individuals on practical solutions to problems in day-to-day life. This kind of work is always challenging and often satisfying.
"You have these a-ha moments. It's like an experimental rush when you get things right with these kids."
Pennison grew up in Folsom, Louisiana, where she was a powerlifter in high school. At South, she got a part-time job at the Student Recreation Center. She also became a student assistant in her residence hall.
"You have these a-ha moments. It's like an experimental rush when you get things right with these kids."
After graduation, she'd like to stay at South and earn a master's degree in special education. She wants to become a graduate assistant with PASSAGE. She's interested in things like the Special Olympics.
Her career plans include work in a college setting. Maybe program management. She's still putting into practice what she first learned in the sixth grade.
"There's a lot of different things I want to do," Pennison said. "It's just a matter of time and seeing where life takes me."
Did You Know?
---
Special education majors complete extensive field experiences in urban, suburban and rural middle and high schools.
Graduates in Alabama are able to achieve general education certificates in content areas such as math, science and language arts after only two years of teaching experience and successful completion of the certification exam.
South's PASSAGE USA, a two-year, non-degree program for students with intellectual disabilities, offers special education majors a unique experience in a mentorship role.
Contact:
Dr. Abigail Baxter
Professor, Program Coordinator
Department of Leadership and Teacher Education
251-380-2767