Educational Programming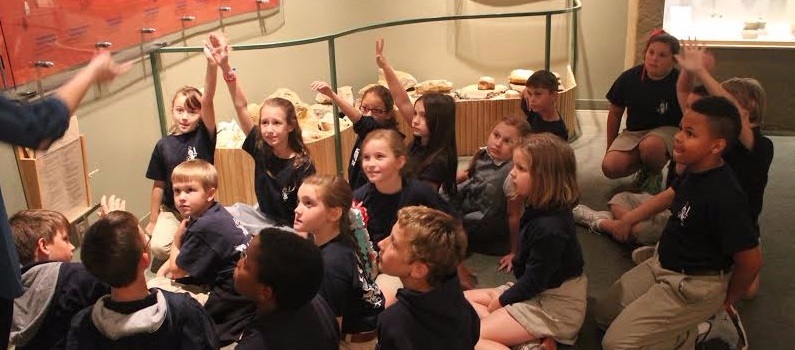 The staff and exhibits of the Archaeology Museum bring history to life! Our programs draw from the Alabama state curriculum standards and emphasize historical awareness and critical thinking. Tours aim to inspire awe and generate curiosity about archaeology and make history meaningful to students today.
A digital version of our teacher guide may be found here: https://issuu.com/usaarchaeologymuseum/docs/teacher_guide
Schedule Your Visit
Schedule your tour by contacting our Assistant Director, Candice Cravins, by phone at (251) 460-6106 or via email at ccravins@southalabama.edu.
School visits are scheduled between the hours of 9:00am and 12:30pm Tuesday through Friday, and last about two hours. The Museum can accommodate groups of up to about 60-70 students, or three classes, at any one time. Other arrangements can be made if your numbers exceed this recommendation. A minimum of 10 students is required to book a field trip. Tours begin and end on time, and no trips will be extended for groups arriving late.
When contacting us about your visit, please be prepared to provide the following information:
School/Organization name
Primary contact name, e-mail address, and phone number
Number of students/children
Preferred date and tour time
Tour selections (click below for options)
Any other facility requirements (lunch space, etc.)
Virtual Field Trips (via Skype or Google Hangout)
We can also arrange to connect with your classroom via Skype or Google Hangout for virtual "chats" with museum staff. This is a FREE opportunity! Please email ccravins@southalabama.edu to set up a session.