Where to Find Us
We are located at the Delchamps Archaeology Building at the University of South Alabama in Mobile, Alabama at 6050 USA Drive South, Mobile, AL 36688.
Parking
Parking passes for the general public are available at the museum and are required to park in Lot 607 during the weekdays from 10 am - 4 pm. No parking pass is needed anytime in Lot 303. Its entrance is located on the roundabout and the museum building entrance is across the street at the crosswalk.
Parking passes are not needed for evening or weekend events. If you would like a parking pass emailed to you in advance of your visit that you can print at home, please email us at archaeologymuseum@southalabama.edu.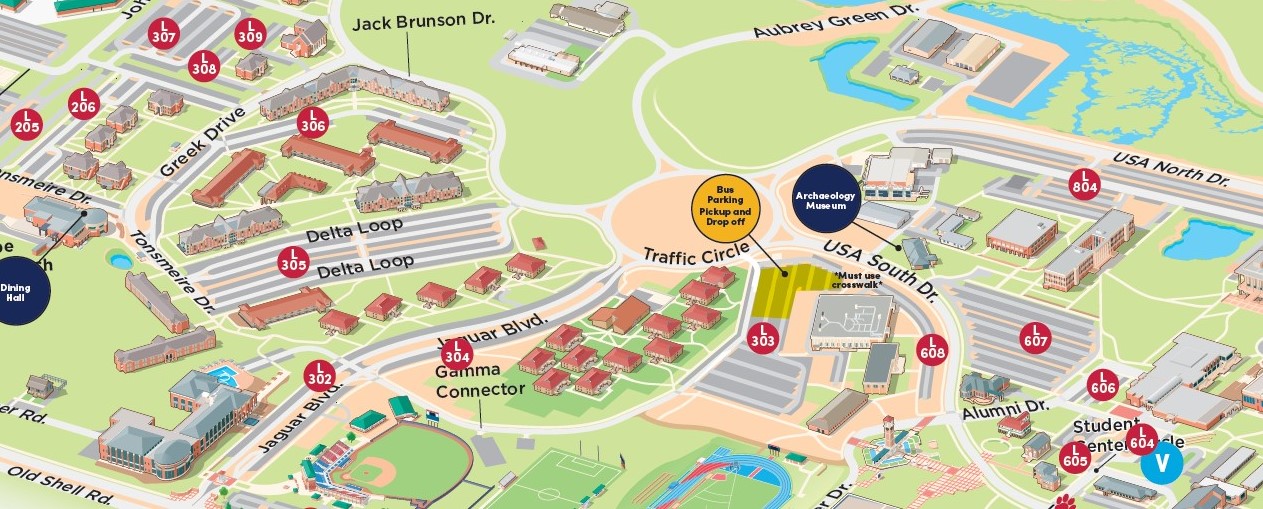 Parking Map with Lot 303 and Lot 607. Parking passes are required for Lot 607 until 4 pm.
Lot 303 does NOT require a Parking Pass. School Bus Parking is also in Lot 303.
*Lot 303 guests, must use the crosswalk.