Assisting Alaskan Communities
---
Posted on January 26, 2023 by CAHP
CAHP
---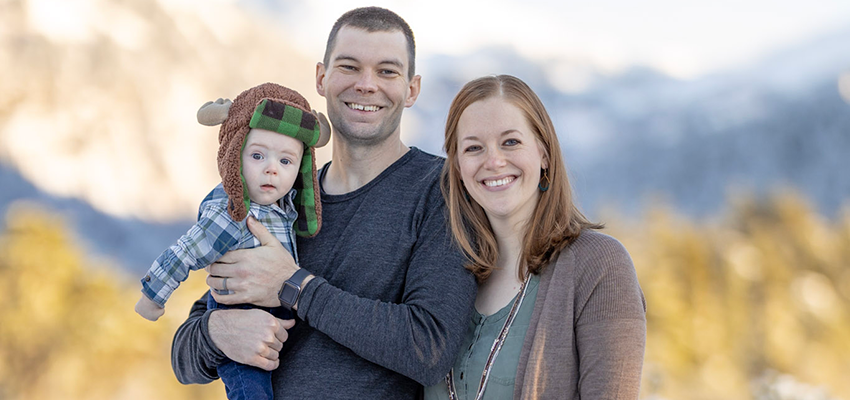 ---
Cora Kuhns always knew she wanted to serve others in whatever way she could. A passion for medicine and a foundation of faith led her to a future in healthcare that started with mission trips where she joyfully used both passions to connect with people.
When the time came to find a physician assistant studies program that was the right fit for her, the program at the University of South Alabama and its mission stood out. Plus, it was in a great location for her husband to continue his military service in the Coast Guard.
She graduated from South with a Master of Heath Science in Physician Assistant Studies degree in 2018 and worked in the Mobile area for two years.
Now as a physician assistant for the Southeast Alaska Regional Health Consortium in Sitka, Alaska, Cora reflects on how well South's program prepared her for work in both adult and adolescent primary care. The emphasis of the program is one of primary care, including a broad foundation in the medical and surgical specialties.
The variety of clinical rotations at South helped Cora stay refreshed and informed and gave her the confidence she needed for the different levels of work she is tasked with on a daily basis.
Cora currently works at a state-run boarding school where most of the students are Alaskan natives from small villages in the surrounding areas. In the southeast region of Alaska, many medical specialties are not available, so Cora and the rest of the school's medical team play important roles in the lives of the students.
"I've had to learn a lot about medicine in Alaska because we're on an island in the southeast. Physicians will come in and do a clinic for a couple of days a month, or sometimes even a couple of days a year. Primary care does a lot here and communicates with specialists to consult, but they manage almost everything," she said.
While studying at South, Cora appreciated the program's size and how closely she was able to become with her classmates and faculty. She stays connected with many of them through an alumni Facebook page and is not afraid to consult with colleagues in different specialties when she is approached with a new case at work.
"I also liked the emphasis South placed on giving to the community and giving to others, and they incorporated that into the program well," she shared. The program curriculum can often be intimidating, but Cora credits the support from her husband and family for much of her success. Their support and the encouragement from a friend to take one thing at a time kept her focused.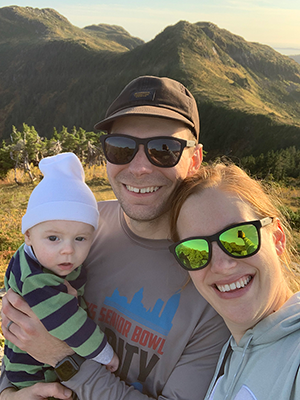 "My husband was very supportive during PA school. There are long days, and it's important to have a network of family or friends that are supportive because it can get long. I don't think I would have done it without him," Cora said.
Cora works at the boarding school three days a week and spends her free time with her family making the most out of the scenic views in Alaska by hiking, boating, fishing, berry picking or renting a cabin on an island.
The Department of Physician Assistant Studies offers a Master of Health Science in Physician Assistant Studies degree that provides students with comprehensive medical knowledge, skills, and attitudes enabling them to engage in clinical practice, and is designed to prepare the student for a variety of clinical practice settings. Graduates of the program develop advanced clinical problem-solving skills, in addition to acquiring technical proficiency in areas related to professional practice. To learn more, contact the Department of Physician Assistant Studies via email.



---
---