Language Resource Center Policies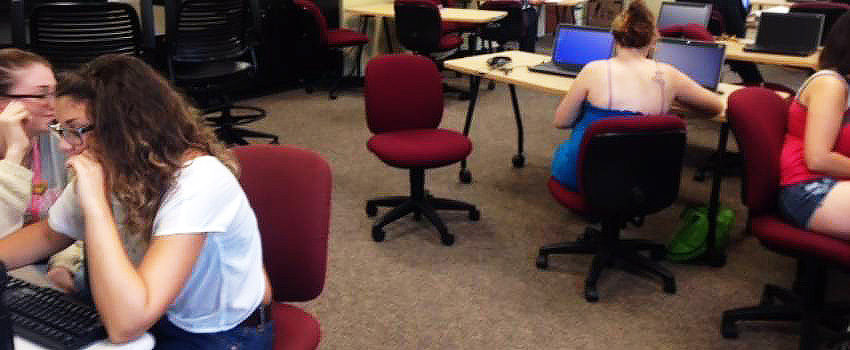 Policies of the LRC
Use of the LRC is limited to students currently enrolled in language classes in the Department of Modern and Classical Languages. Foreign Language majors and faculty in the department may also utilize the LRC.
he students entering the LRC will be required to scan in their University IDs.
No eating or drinking near any of the computers or laptops in the LRC.
Turn off all cell phones and pagers upon entry to the LRC (or turn to vibrate).
The LRC is a BYOD( Bring Your Own device)-friendly setting. However, laptops can be checked out for use within the LRC premises only.
Wireless printing from laptops is available.
All LRC materials are for in-lab use only.
Printing and computer resources are for language practice.
Photocopying is not available in the LRC.
Patrons are not permitted to enter the Control Room for any reason.