Workshops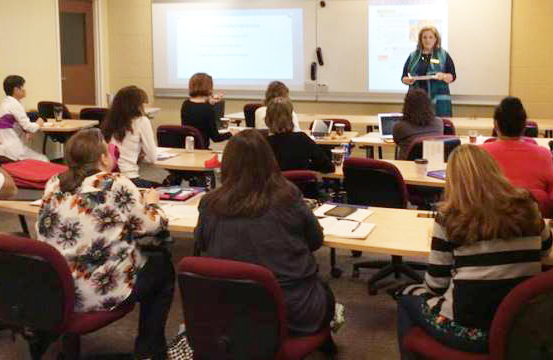 Starting Fall 2015, the LRC will hold professional development workshops for teachers of foreign languages in the region (Mobile, Baldwin county, & Mississippi and Florida surrounding counties). We want to hear from you and start a dialogue among foreign language teachers in the area!
The first workshop, held on Saturday, October 3rd in the LRC, Thirteen area K-12 teachers attended! Spanish, French, and Chinese languages attended the first workshop held on Saturday, October 13 2015. Two of these instructors drove from Mississippi.
Upcoming workshops are November 7 (Assessment) and December 5 (Apps for Learner Engagement.)
If you are a local teacher interested in participating, please fill out this form to get in touch with us. We will use this information to create a contact list of World Language teachers in the area. This information will be used to pass along news from professional organizations as well as language lobbyists. You will also be informed about free (or nearly free) professional development opportunities in the area.