Clinical Learning Environment
USA Health Children's & Women's Hospital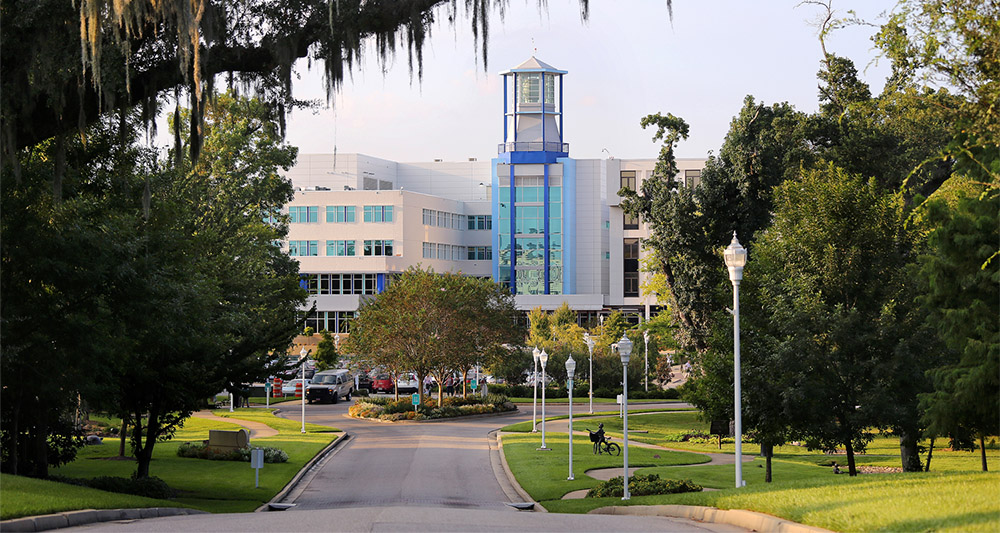 USA Health Children's & Women's Hospital is committed to being the foremost healthcare facility in our region for children and women. The facility is one of only a few freestanding hospitals in the United States dedicated exclusively to the healthcare needs of children and women. Realizing that children have special physical and emotional needs, the hospital's pediatric care is delivered in an environment designed to reduce the anxiety associated with hospitalization. Specialized programs which help fulfill this goal include the Child Life Program, Class Act Program, the Tree House, Sibling Preparation and the USS Hope, a nautically themed outpatient diagnostic and treatment center for children with cancer. Children's & Women's Hospital provides an excellent learning environment for rotations in the NICU, PICU, wards, ER, and the inpatient portion of subspecialty electives.
Strada Patient Care Center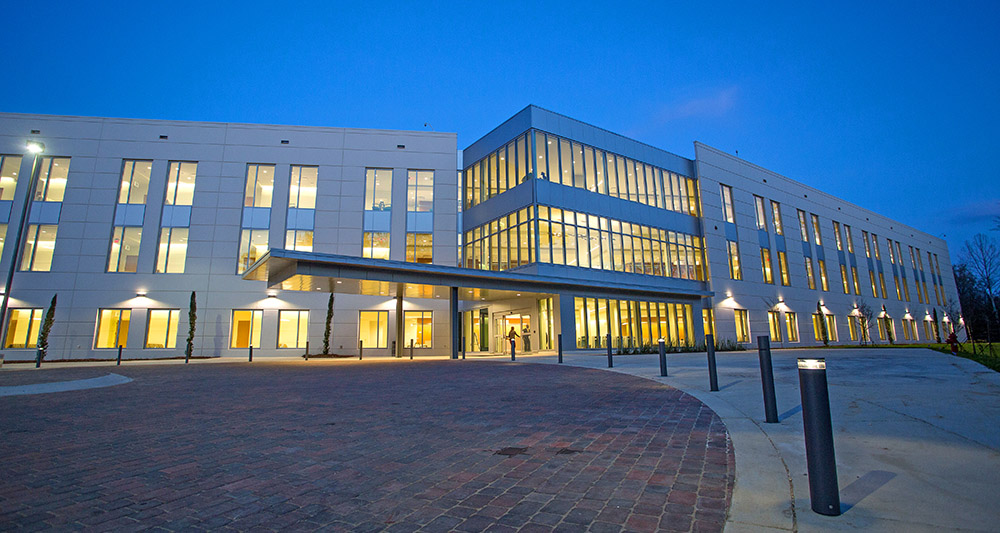 A new facility for outpatient care was opened and dedicated in 2017 which houses all the pediatric outpatient services and academic offices for most of the pediatric faculty. The Strada Patient Care Center (PCC) is located across the street from USA Health Children's & Women's Hospital overlooking the USA Geri Moulton Children's Park.
Residency training in ambulatory pediatrics is accomplished within the PCC in clinical space devoted to combining pediatric patient care and medical education. This location provides close access to the emergency and inpatient pediatric services at Children's & Women's Hospital. Patients with acute care needs as well as patients seeing their regular resident physician in Continuity Clinic are served here.
All pediatric subspecialty and team clinics are also housed at the PCC. The facility has brought together our primary and subspecialty care programs allowing for enhanced communication to coordinate patient care and education.