Internal Medicine / Pediatrics Combined Residency Program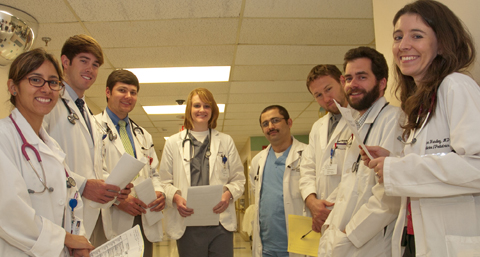 Thank you for your interest in the Combined Internal Medicine-Pediatric Residency Program at the University of South Alabama in Mobile, AL.
The University of South Alabama offers a four-year residency program for combined training in Internal Medicine and Pediatrics. Training occurs in a friendly learning environment within the Departments of Internal Medicine and Pediatrics. Program graduates are prepared to enter both specialties in a variety of settings including community-based primary care, hospitalist, academic clinician educator and subspecialty fellowship training.
Pediatric training occurs at USA Health Children's & Women's Hospital, a free-standing facility dedicated to providing quality care to the children and women of the Gulf Coast area. Internal Medicine training occurs primarily at the USA Health University Hospital, an academic tertiary referral center.
Please take a moment to explore our site and learn more about our program.