Internal Medicine Residency Program
Program Director's Welcome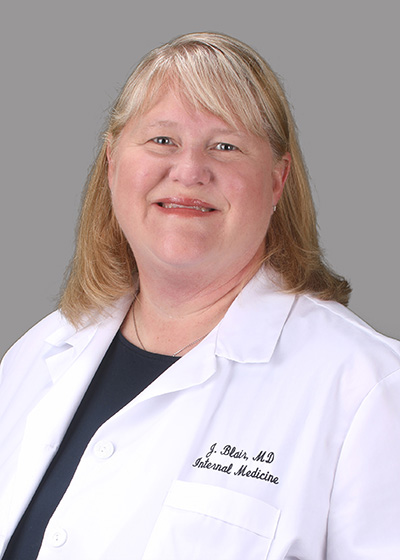 Welcome to the University of South Alabama's Internal Medicine Residency Program! I have recently rejoined the faculty in the role of program director and can say I am happy to be home. I am a USA College of Medicine graduate and trained in the USA Med-Peds Residency Program. After residency, I spent 11 years on the faculty at USA including serving as the program director for the Med-Peds Program. I then spent 5 years working in private practice in the community before returning to USA in December 2016. Although I enjoyed my practice in the community, I missed the academic environment and working with residents and medical students.
When asked what the strength of our program is, it is an easy reply. The people we have at USA are absolutely what makes us special. We have an amazing faculty who are dedicated clinician educators. Our program size and structure allows a lot of hands on experience and graduated medical decision making undertaken with approachable, readily available attending support. The housestaff is truly a family that supports each other.
We are excited to see further enhancements to the CorePlus curriculum for the upcoming year. CorePlus provides residents with a solid foundation in General Internal Medicine while allowing opportunities to customize their education to meet special interests or career goals. When we surveyed our residents they preferred this option to being locked into a "track." The program offers additional training in areas such as: Global Health, Procedural Medicine, Primary Care/Preventive Health, Medical Education and Quality Improvement/Patient Safety. There are several more areas being developed for the program including directed research.
I hope you will come see what the program and beautiful Mobile, Alabama have to offer.
Judy Blair-Elortegui, M.D.