Information Systems and Technology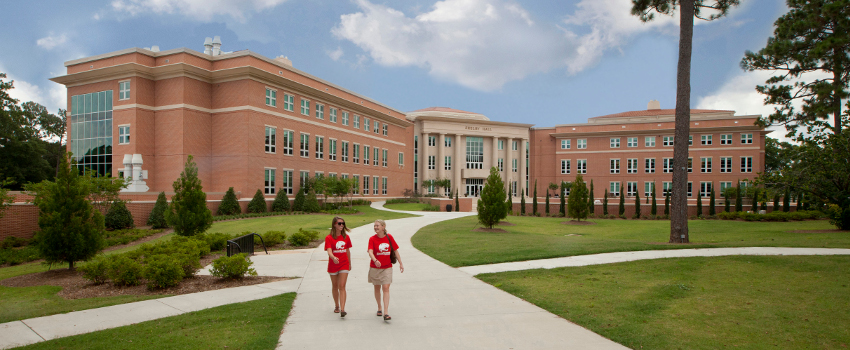 Choose a Computing Career Path in the Department of Information Systems and Technology (IST) at the University of South Alabama.
In the Department of Information Systems and Technology we provide a variety of paths to a computing career, and we invite you join us when choosing yours. At the undergraduate level, we offer three Bachelor of Science degrees: Information Systems, Information Technology, and Health Informatics.
Information Systems (IS) is our department's traditional degree, offering a blend of information technology and business. IS prepares application developers and data specialists and offers a wide variety of elective choices, including the IT tracks, a Health Informatics certificate, or courses in data analytics or cloud computing.
Information Technology (IT) may be the choice for you if you prefer a hands-on technical career. An IT degree prepares you in fundamental areas like programming and ultimately for a focused, specialized career in one of the following tracks: networking, web publishing, or digital forensics. Students interested in cybersecurity related courses typically choose this program of study.
Health Informatics (HI) is our newest. Our four-year program readies you for a dynamic, technology-rich healthcare workforce striving to improve patient care while reducing cost.
Our degree programs are high-quality and career friendly. The IS and IT programs are ABET-accredited, and students in those majors work alongside Computer Science (CS) majors in their senior capstone experience. The university is a National Security Agency designated Center of Academic Excellence in Cyber Defense (CAE-CD) with core curricula in the Information Technology degree program that aligns with the cyber defense knowledge units. HI majors complete a one-semester internship, usually with a local hospital or health related IT firm. All IST majors are strongly encouraged to compete for a paid internship opportunity through our growing industry partner network. There is a healthy mix of traditional, online, and blended class offerings in IST, allowing scheduling flexibility for working and part-time students. We honor the STARS agreement providing for up to two years of transfer credit from state and regional two-year colleges.
If you already have an undergraduate degree, it is not too late for a career in IST. Our master's program might be the choice for you. The IST and CS faculties offer a joint M.S. degree in Computer and Information Sciences. Choose the specialization in information systems, and you can earn your computing degree.
For those seeking a career in academic or industry research science, IST and CS jointly offer a doctoral degree, a Ph.D. in Computing.
Welcome. We are IST, and we have a career for you.
Angela Clark
Senior Instructor and Chair
Department of Information Systems and Technology
University of South Alabama