Second Year Experience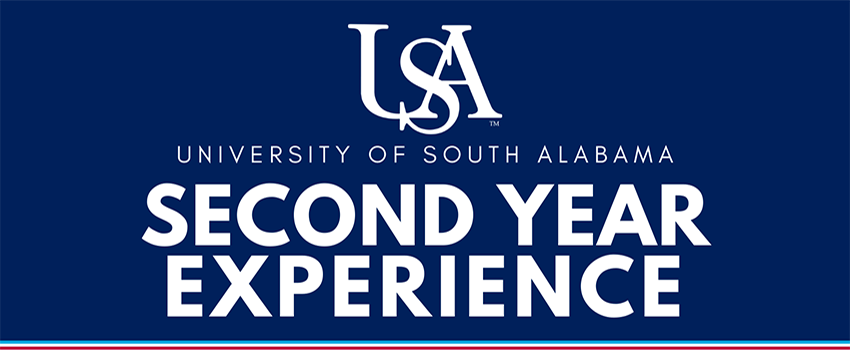 Ready for the Next Level!
For many of us, the second year can be quite a strange time in our lives, as it is a significant period of transition. To help with this transition, Second Year Experience (SYE) is here as a multi-faceted effort for the success of second year students here at South. We use evidence-based high impact practices to increase student retention by directing students to available resources on campus. A major focus of SYE is to assist students who are first generation or have an unmet financial need. A team of specially trained professionals are here to support second year students. This team includes a vice president, a director, a coordinator, and an academic records specialist.
Our Mission
We are committed to ensuring that underserved students are given the useful resources they need to better cement their success on and off campus.
Transformational Leadership Program - Leadership skills development for second-year students. Get connected to experiences such as internships, study abroad, undergraduate research, experiential learning, and diversity/global learning. All students in this program will receive a faculty mentor known as a Faculty Fellow. Click here to apply.
Experiential Learning - Learn about career interests and opportunities through experiencing them first-hand. Internships, job shadowing, and the Second Year Career Trek are ways to get connected to your future career.
Academic Coaching - A great way to get started picking what path a student wishes to walk.
Center for Academic Excellence - An amplified learning center offering tutoring and a variety of other free services to help USA students succeed.
▼ Faculty Fellows
The Transformational Leadership Program is a leadership and skills development program for second-year students, with a special focus on students who identify as first-generation, have unmet financial needs, and/or from a minoritized group in higher education, which supports strategic efforts to close equity gaps and graduate more students. This position requires the Faculty to dedicate 10-12 hours per semester to the guidance and development of the students within the program. Each Faculty Fellow will be a part of a nine month (August-May) Faculty Learning Community hosted by USA's Innovation in Learning Center to maximize their ability to assist the students.
Responsibilities of the Faculty Fellow include:
Active participation in the ILC SYE Faculty Learning Community
Building a productive and trusting mentor/mentee relationship with up to five students
Helping students develop SMART goals and action plans for their second year
Provide insight on various scholarships, work-study, and internship opportunities as well as appropriate university resources that benefit student growth
Collaborate with professional staff to provide accurate and relevant information
Submission of end-of-semester reporting documentation through the ILC SYE Faculty Learning Community
▼ Frequently Asked Questions (FAQs)
What is Second Year Experience? For many of us, the second year of university can be difficult. To help with this, Second Year Experience (SYE) was created to aid in the success of second year students here at South. SYE offers aid to students in the form of the Transformational Leadership Program (TLP), Academic Coaching, career readiness, and faculty mentoring.
What is the Transformational Leadership Program (TLP)? This is a program for second year students to help with leadership development. In this program, students are called Second Year Scholars and will be matched with a Faculty Fellow who will help guide and support them through their academic journey.
What is a Faculty Fellow? A Faculty Fellow is a faculty member here at South that provides specialized mentorship to second year students in the Transformational Leadership Program (TLP). They provide support and guidance through the potential challenges of the second year.
What time commitments should be made for this program? Generally, the time commitment is up to three hours per month, but there are optional opportunities such as the Career Trek that may require more time.
How do I join the Transformational Leadership Program (TLP)? Contact us at sye@southalabama.edu or sign up here.
How do I know if I qualify for the TLP? Students who qualify for this program are usually First Generation College Students, have an unmet financial need, or are traditionally underrepresented in higher education.
Why should I join the TLP? The TLP provides students with the necessary help to have an enriching academic experience and build skills that will help to land that big internship opportunity! Previous Second Year Scholars have said: "Being in the Transformational Leadership Program was very impactful. It gave me chances to meet new people, learn new things about myself, and prepare for my future career." Come find out how you can have a transformational second year here at South!
How much does this program cost to be a part of? Absolutely nothing! No catch! No cost!
What is the SYE Career Trek? SYE works with Career Services to plan a multi-day trip for Second Year Scholars in the TLP to network with our nation's top employers. This usually happens in May of each academic year.
What fun things are there to look forward to in the second year? We have several events that you simply cannot miss such as the SYE Open House during the Week of Welcome, Transformational Tuesdays, Meet the Majors Academic Tailgate, Second Year Showcase, Halfway to Graduation, and so much more! Follow us on Instagram @usasecondyear for further details.
Our Team is on Your Team
Activity Director
Assistant Director of Student Academic Success
Kristi Clayton
(251) 460-7074
kristiclayton@southalabama.edu
SYE Experiential Learning Coordinator
Robby Pearson
(251) 460-6699
pearson@southalabama.edu
Academic Records Specialist
Ricky DuPree
(251) 341-4064
rdupree@southalabama.edu