Engagement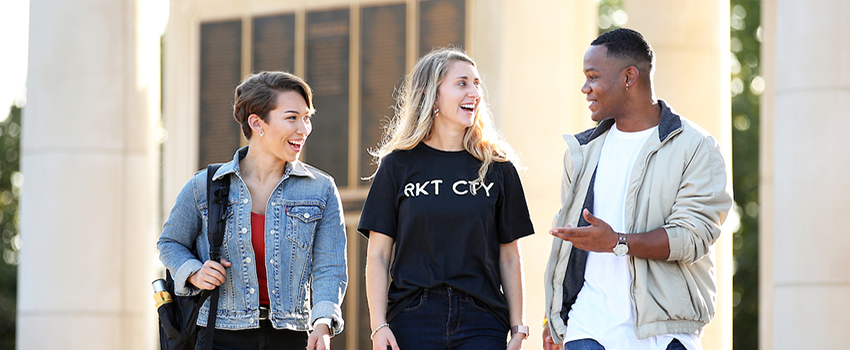 Please follow us on social media to stay connected, chat with our team, and receive updates on university operations:
Facebook:
The University of South Alabama
USA Incoming Class of 2020
Instagram:
uofsouthalabama
usaadmissions_

Engagement Events:
Power Hour Recordings:
Wellness: https://youtu.be/MhHbnCEyO6s
Student Involvement: https://youtu.be/xwqUoRB_mgA
USA Counseling & Testing Services Presents: Back to School Bootcamp
Join us via Zoom at https://southalabama.zoom.us/j/99039011260 on July 27, 29, and 31 at 11 a.m.
Mental Strength Monday: "College is a balancing act and can quickly become overwhelming. Mental Strength Monday will be a conversation on how to deal with stress and powerful emotions in the college setting!"
Wellness Wednesday: "Come spend #WellnessWednesday with Donnie as he talks about ways to stay well and be PROactive at South!"
Feel Good Friday: "Discover the benefits and basics of mindfulness and how to incorporate it into your daily routine for personal and academic success."
Virtual Open House Sessions
Incoming students and their families are invited to Zoom in with Career Services to learn more about how our office can assist students during their academic careers. Career Advisors will be available to discuss Career and Major Exploration, Internships, Job Search Preparation, Upcoming Career Events and Networking Opportunities.
Tuesday Sessions: https://bit.ly/USoALTuesOpenHouse20
Thursday Sessions: https://bit.ly/USoALThursOpenHouse20