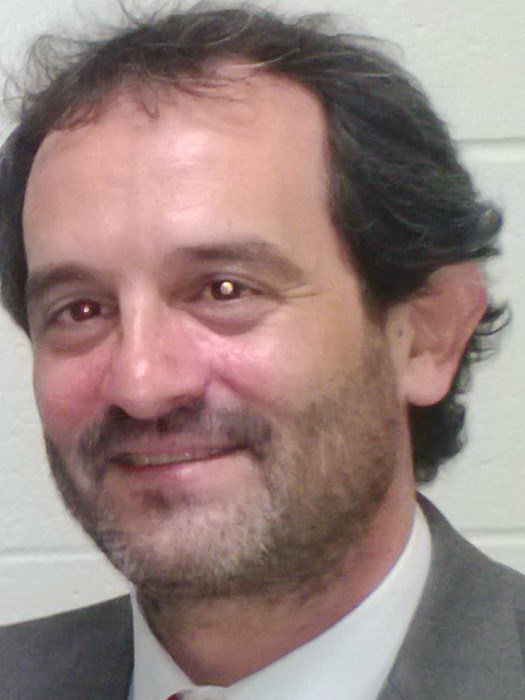 Office Hours
---
TTH 10am-11am, 4-5pm,
and by appointment
Ph: (251) 460-6291
Assistant Professor of Spanish Spanish

---
Research Interests
19th, 20th and 21st century Peninsular cultural studies, literature, and film,
Regional and national literatures of the Iberian Region,
Culture Theory, Theories of Space and Urbanism,
Spanish Historiography and Cultural History, Fascisms and Fascist ideology.
Globalization and Nationalist movements
---
Education
Ph.D. University of Michigan, Ann Arbor, 2010
M.A. Western Michigan University, Kalamazoo, 2003
Licenciatura (B.A.) in Geography and History. Universidad de Burgos (Spain). 1995
---
Research
BOOK CHAPTERS
When Multicultural Landscape Becomes Tragic Stage: Spanish Film and Immigration on the Verge of the Millennium." Toward a Multicultural Configuration of Spain: Local Cities, Global Spaces. Ed. Corbalán, Ana, Mayock, Ellen. Fairleigh Dickinson University Press. 2014.
EDITED VOLUME
Roberto Robles Valencia, Florido J., Martín, L., Matos, E.,. (eds.) Fuera de la ley: El cine y la cultura quinqui de los años 80. Granada: Ed. Comares, 2014 (Forthcoming)
WORKS IN PROGRESS
"La nación melancólica: la cultura afectiva del nacionalismo español. Book manuscript.
"La Heteotopia como el espacio de la nación narrada en Tiempo de silencio de Martín
Santos." Submitted for publication.
"Los espacios de la guerra colonial: exploración de la otredad en Imán de Ramón J.
Sender." Prepared for submission on a dossier on "Spaces of exclusion in 20th Century
Spain."
---
Courses
LG 492/ 592 Panorama of Spanish Cinema
LG334 Advanced Grammar and Composition.
LG 336 Introduction to Textual Analysis.
LG 232 Intermediate Spanish I
LG 231 Intermediate Spanish I
LG 131 Introductory Spanish I
LG 132 Introductory Spanish I