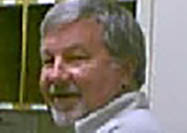 Dr. Kenneth L. Heck, Jr.
Professor Marine Sciences

---
Bio
Professor, University of South Alabama
Senior Marine Scientist III & Chair, Dauphin Island Sea Lab
Associate Director, Alabama Center for Ecological Resilience (ACER)
Ph.D. 1976, Florida State University
Emphasis: Ecology of plant-animal interactions in seagrass meadows, and restoration of submerged aquatic vegetation, oyster reefs and wetlands
---
Research Interests
Ecological studies of interactions between seagrasses and associated macrofauna, especially shrimps, crabs, and fishes; Global assessment of seagrass nursery value, and experimental investigations of herbivory, nutrient enrichment, overfishing and climate change as they impact seagrass ecosystems.
In my lab we emphasize a team approach to problem solving, and use experimentation as the primary means of answering marine ecological questions. Our ultimate goal is to understand how physico-chemical and biological factors interact to influence the structure and function of our most productive coastal ecosystems. Much of this work is done at the population and community level, but we also collaborate with colleagues who work at the ecosystem level of organization. We carry out both basic and applied research, and currently funded projects include studies of the role of herbivores as they influence energy flow and habitat value in seagrass meadows; work designed to improve methods of restoring the functionality of seagrass meadows and oyster reefs; and long-term assessments of the effects of the "tropicalization" of the northern Gulf of Mexico, which is occurring as tropical fauna (such as manatees, green turtles), and habitat formers (such as mangroves and corals) become established and increasingly common along our coast.
See More
---
Selected Current Research Grants
National Fish and Wildlife Federation - Evaluation of the Pelican Point Habitat Restoration Project (with Just Cebrian and Sean P. Powers)

DOI: US Fish and Wildlife Service - Black Mangrove extension into the Gulf Islands National Seashore: Will climate change result in significant ecosystem level changes? (with Just Cebrian)

National Park Service - Monitoring seagrass resources of the Gulf Islands National Seashore

Coastal Impact Assistance Program; US Fish and Wildlife Service - Submerged aquatic vegetation restoration and conservation within Baldwin County, Alabama

Coastal Impact Assistance Program; US Fish and Wildlife Service - Shoreline/habitat restoration project

MS/AL SeaGrant - Predicting the establishment potential of invasive tiger shrimp: the roles of competition and predation (with Jennifer Hill)

National Science Foundation: Bio Oce - Acquisition of a laser ablation inductively couple plasma mass spectrometer to support marine science research and education in the northern Gulf of Mexico (with Will Patterson, Ruth Carmichael, Jeffrey Krause, and Sean P. Powers)
---
Publications
http://scholar.google.com/citations?user=nLR4V24AAAAJ&hl=en
Heck, KL Jr., Fodrie, FJ, Madsen, S, Baillie, CJ, and DA Byron. 2015. The Tropicalization of Seagrass Meadows in the Northern Gulf of Mexico. Marine Ecology Progress Series 520: 165-173.

Candela Marco-Mendez, Luis Miguel Ferrero-Vicente, Patricia Prado, Kenneth L. Heck, Just Cebrian, Jose Luis Sanchez-Lizaso. 2015. Epiphyte presence and seagrass species identity influence rates of herbivory in Mediterranean seagrass meadows. Estuarine, Coastal and Shelf Science 154:94-101.

Farina, S, Arthur, R, Pagès, JF, Vergés, A, Prado, P, Glenos, S. Romero, J, Hyndes, G, Heck, KL, Jr., and T Alcoverro. 2014. Regional differences in predator composition alter the direction of structure-mediated predation risk in macrophyte communities. Oikos (in press).

Vergés, A, Steinberg, PD, Hay, ME, Poore, AG, Campbell, A, Ballesteros, E, Heck, KL Jr., Booth, D, Coleman, MA, Feary, D, Figueira, W, Langlois, T, Marzinelli EM, Mizerek,,T , Mumby, PJ, Nakamura, Y, Roughan, M, van Sebille,E, Sen Gupta, A, Smale, DA, Tomas, F, Wernberg, T, and SK Wilson. 2014. The tropicalisation of temperate marine ecosystems: climate-mediated changes in herbivory cause community phase shifts. Proceedings of the Royal Society B (in press)

Myers, JA and KL Heck, Jr. 2013. Amphipod control of epiphyte load and its concomitant effects on shoalgrass Halodule wrightii biomass. Marine Ecology Progress Series. 483:133-142.

Darnell, KM and KL Heck, Jr. 2013. Species-specific effects of prior grazing on the palatability of turtlegrass. Journal of Experimental Marine Biology and Ecology. 440:225-232.

Baggett, LP, Heck, KL Jr., Frankovich, TA, Armitage, AR and JW Fourqurean. 2013. Stoichiometry, growth, and fecundity responses to nutrient enrichment by invertebrate grazers in sub-tropical turtlegrass (Thalassia testudinum) meadows. Marine Biology.160:169-180

Marco-Mendez,C., Prado, P, Heck, KL Jr., Cebrian, J and JL Sanchez-Lizaso. 2012. Epiphytes mediate the trophic role of sea urchins in Thalassia testudinum seagrass beds Marine Ecology Progress Series. 460: 91-100.

Scheinen, M, Scyphers, SB, Kauppi, L, Heck, KL Jr. and J. Mattila. 2012. The relationship between vegetation density and its protective value depends on the densities of prey and predators. Oikos 121: 1093-1102.

Fodrie, F.J., Heck, KL Jr., Powers SP, Graham, WM and KL Robinson. 2010. Climate-related, decadal-scale assemblage changes of seagrass-associated fishes in the northern Gulf of Mexico. Global Change Biology 16: 48-59.

Heck, KL, Jr., Carruthers, TJB, Duarte, CM, Hughes, AR, Kendrick, G, Orth, RJ and SW Williams. 2008. Trophic transfers from seagrass meadows subsidize diverse marine and terrestrial consumers. Ec
---
Courses
Marine Ecology (Summer Programs)
Advance Marine Ecology
Field Marine Science
Seminar
See More