Stokes School of Marine and Environmental Sciences Undergraduate Programs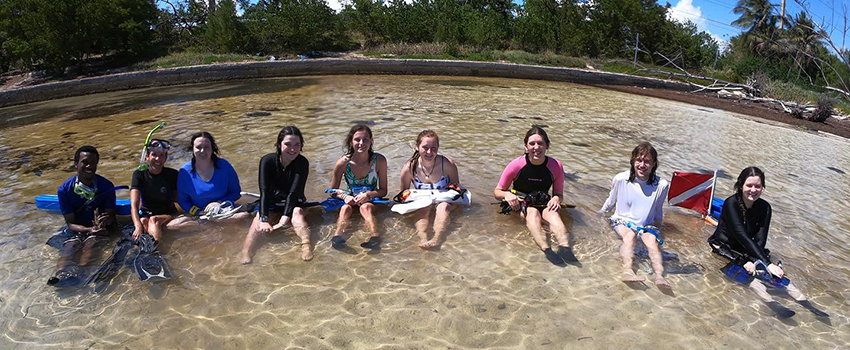 The University of South Alabama Stokes School of Marine and Environmental Sciences offers the below majors and minors for undergraduate students. The undergraduate program is administered from the main campus in Mobile where introductory and core classes for undergraduates will be offered. Most faculty are in residence at the Dauphin Island Sea Lab, located about 35 miles south of Mobile. Within a short distance of these locations are diverse habitats, including the Mobile Delta, Mobile Bay and Mississippi Sound, numerous barrier islands, and open Gulf habitats.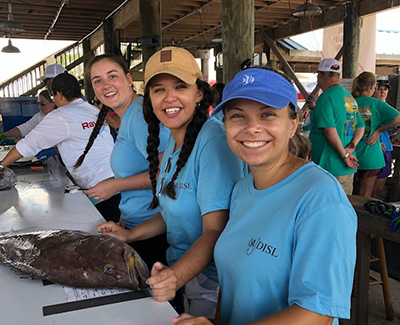 The Bachelor of Science in Marine Sciences is designed to address society's growth need for specialized understanding of the marine environment. Whether students are excited about marine plants and animals or computers and technology, the marine sciences program provides opportunities to explore coastal and ocean environments in whatever ways interest them the most. Students are guided by a world-renown faculty with expertise ranging from fisheries sciences to marine ecology to ocean physics. The marine sciences bachelor's degree prepares students for job opportunities related to the marine environment in government, academic, commercial and industrial settings.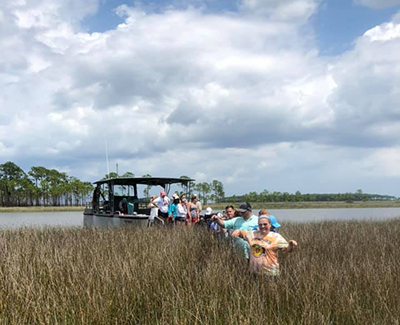 The Bachelor of Science in Environmental and Sustainability Sciences is designed to address the need for a broad understanding of the natural world and its interaction with the demands of human development. Faculty consists of natural and social scientists that have extensive experience working on issues in coastal environments as well as working with communities to sustainably mitigate and manage interactions with them. Students in this program gain an understanding of the science methodologies and applied analyses, applying state-of-the-art field methods, instrumentation, and data analysis to study the natural and human environment from an interdisciplinary systems perspective.
Students of any major can choose to minor in marine sciences. The minor is designed to provide students the basic academic knowledge and field experience to apply the skills they learn in their major field to questions in marine sciences.