USA Department of Family Medicine
Our goal is to train excellent family physicians and in so doing, significantly improve the delivery of healthcare to needful communities by providing them with competent doctors, well-trained in all aspects of family care from pregnancy and newborn care through geriatrics. As a teaching facility, we offer a wide range of services with the most up-to-date trends in family medicine. We specialize in complete medical care for all patients, regardless of age, race, or medical complaint. We treat the whole lifespan, the whole family, the whole community.
From the Chair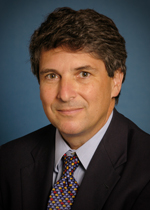 The University of South Alabama Department of Family Medicine is approximately 30 miles away from the Gulf of Mexico (thus in little danger of being pushed into the Gulf by a hurricane but close enough to get wet easily). The University was founded approximately 40 years ago, but there is a tradition of medical education dating back to the 1840s here in Mobile. The College of Medicine was founded with the Department of Family Medicine as an integral part of the fabric of the educational program. The Family Medicine Residency was founded in 1972, and the first class graduated in 1974.
The clinical care for the faculty and the residents takes place in midtown Mobile. We care for 10,000 individuals from all walks of life. As family physicians, we provide care for all ages, including delivering care to women during pregnancy. We provide specialized services as well, having a geriatrician, a sports medicine specialist, a clinical pharmacist, and a mental health specialist providing care at our site.
I was the program director from 1999 to 2010 here at USA Family Medicine and am the current chair of the department. My background is in academic medicine, and I have spent all of my academic time here in Mobile. I have served as chair since 2005. I have an interest in population-based health, and we have extensive community medicine experiences within the residency program. Additionally, we have taken on improving the care of the citizens of Alabama as a mission. To this end, we try to give preference to those residency candidates who express a desire to stay in the area.
We try to teach our students and residents based on the new model of practice as outlined in the Future of Family Medicine and the AAFP Transformed Project, including the aspects of the medical home needed to practice in the 21st century. As such, we emphasize the core values of Family Medicine, which include mindful communication, patient engagement and partnership, culturally sensitive care, and whole person care in the context of a continuous relationship. We then focus on information access, practice management, care management, quality and safety, and teaching team-based care.
Additionally, I have taken on the presidency of the Alabama Rural Health Association. I have done this because transforming healthcare is going to take a team approach. The Association has representation from many different stakeholders, and it will take all of us pushing and pulling to improve care in Alabama.
We look forward to serving you, if you are a patient looking for high-end primary care, a student looking to learn about care delivery, an Alabamian looking for ways to improve care delivery in the state, or an academician looking for colleagues with whom to collaborate.
Allen Perkins, MD, MPH
Professor & Chair
Department of Family Medicine
Contact Us
Department of Family Medicine
University of South Alabama College of Medicine
1601 Center Street, 2N
Mobile, AL 36604
Phone: (251) 434-3482
Fax: (251) 434-3495