Family Medicine Residency Program
Find out about the Family Medicine Residency Program from our residents and faculty.
Learn more about residencies and fellowships at the University of South Alabama and life on the Gulf Coast.
Welcome Message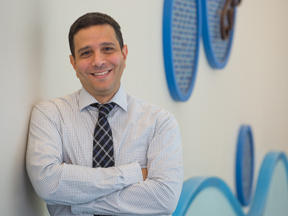 Thanks for considering a family medicine residency at the University of South Alabama College of Medicine.
We offer a remarkable experience for our residents, and we're looking for candidates who want that experience — the opportunity to treat the whole patient, to understand the stress or support of home and family life, to accompany a patient on the journey through life.
Our Family Medicine Center is recognized as a level 3 Patient-Centered Medical Home (PCMH). We offer our patient care in a multidisciplinary context that includes social workers, behavioral health providers and pharmacists.
We work towards being proactive instead of reactive — reminders when a vaccination or pap smear is due, help negotiating insurance concerns, a lifeline for a patient caught in domestic abuse.
While thoroughly patient centered, our residency is provided in the rich context of academic medicine, the only family medicine residency in Alabama in an academic health center. USA Health Children's and Women's Hospital has the only level 3 Neonatal Intensive care unit in the region. USA Health University Hospital, provides Level 1 trauma, stroke care, sickle cell care, and burn care for the entire northern Gulf Coast.
Our special strengths lie in sports medicine, women's health and population health. Our residents have ready access to faculty and attending physicians in a wide range of specialty and subspecialty care.
Residents who want to improve care are encouraged to bring their ideas forward, as long as the goal is to improve patient outcomes. Residents work together in an atmosphere of collegiality rather than competition — an atmosphere we strive constantly to maintain.
Our family medicine residents have a 100% board pass rate over the past 10 years. Our graduates are well prepared for the broad range of practice and the pleasant patient relationships that are fundamental to family medicine.
Most of our residents stay in the Southeast, many in Mobile — a city that's easy to live in with the breadth of options fostered by a university presence; opera, symphony and theatre in the community; three hundred years of history; a lively downtown and a centuries-old Mardi Gras — all in an hour's drive of the Gulf of Mexico beaches.
We invite you to consider becoming part of the USA team. And whatever your further plans, we'll do our best to prepare you to achieve them.
Ehab Molokhia, M.D., M.P.H.
Program Director