Special Events and Classes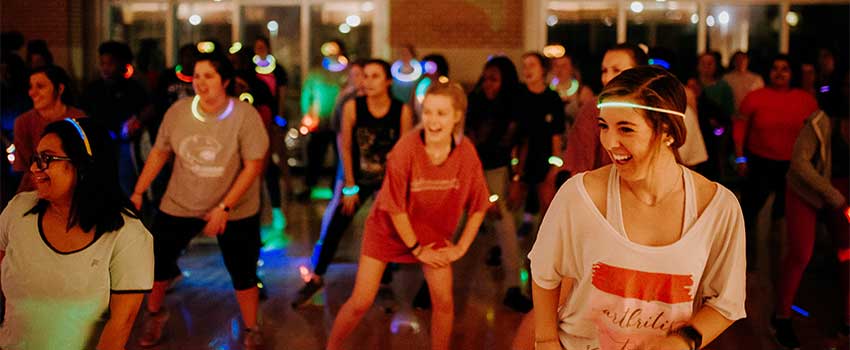 Fall 2019
Yoga at Seamen's Bethel/Honors' College
Free SouthFit yoga class every Wednesday at 3:35-4:25 PM. Mats are provided or you may bring your own. Class runs August 21-December 4, with no class on November 27 (Thanksgiving Holidays.)
Yoga in the Garden
Friday, October 4 at 12:30-1:15 PM in the garden at the USA Archaeology Museum. Come enjoy outdoor yoga and the beautiful fall weather. Mats and light refreshments will be provided.
Glow Zumba®
Monday, November 4 at 7:30-8:20 PM in Fitness Studio 1. Glow sticks and accessories will be provided. Just come dance and have fun!
Turkey Burner Workout
Tuesday, November 26 at 5:30-7:00 PM in Fitness Studio 1. Come for all or part of this extended pre-Thanksgiving workout. All other SouthFit classes at 5:30 PM or later this day are canceled.