Special Events and Classes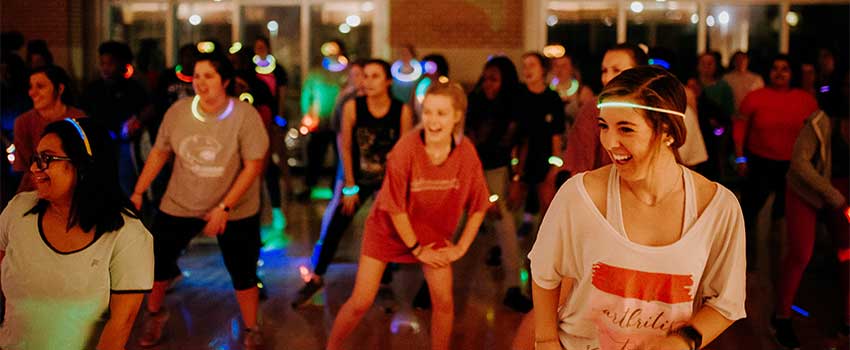 Fall 2023
Private classes
Our staff is available for private fitness classes for your USA group. Fee is $45/hour and includes all equipment. Your group may choose from most of our class types. Contact sarahschrenk@southalabama.edu to schedule a class.
Full Moon Yoga
Friday, September 29, 7:00-8:00pm
Monday, November 27, 6:30-7:20pm
Come enjoy the onset of fall and yoga under the light of the full moon. Class is held on the SRC back deck.
Squat Rack 101
Monday, October 16, 7:00, 7:30, and 8:00pm
Wednesday, October 18, 12:00, 12:30, and 1:00pm
Learn how to use the squat rack, including proper form and injury prevention in this 30-minute session. Meet in the SRC lobby at any of the above times; participants will then proceed to the downstairs Functional Training Area.
Glow Party!
Monday, October 23, 7:30-8:20pm (Spinning)
Wednesday, October 25, 7:30-8:20pm (Yoga)
We'll be glowing during our workouts! Join us for either Spinning or Yoga. All glow accessories are provided.
Stretch and Relax in the Garden with Yaupon Tea Tasting
Wednesday, November 1, 2:30-3:15pm
Join us for outdoor stretching and relaxation in the USA Archaeology Museum Garden, followed by a yaupon tea tasting. Mats will be available and the museum is open for restrooms and water. In case of inclement weather, class will take place in the museum.