Meet Your Peer Mentors
USA Students who offer hope, support, transparency, and advocacy in order to build resilience to thrive in our lives
and within our campus community.
JSSN Request Form
This form must be submitted to request a pairing with a peer mentor OR to request outreach services such as a group presentation, setting up an informational table, creating a bulletin board or conducting a workshop on any mental health related topic. Please click the link below to access the Request form.
JSSN Application
The Jag Student Support Network (JSSN) is currently accepting applications to become a Certified Peer Mentor. As a Certified Peer Mentor for JSSN, students will receive training on various mental health topics including depression, anxiety, stress management, support and leadership skills, and more. The JSSN Program consists of a group of dedicated and diverse students from our campus who are trained and equipped with the knowledge and skills they need to reach out and support other USA students. Applications are accepted each semester. If you are interested in being a part of JSSN, click the link below to complete an application.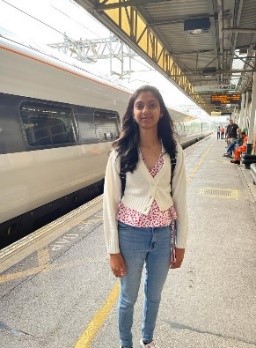 Trisha Agrawal
I am a psychology major and a physics minor. I wanted to become a JSSN to help better understand how to communicate and comfort people with depression, anxiety, etc. This is a special skill that is not easy to acquire.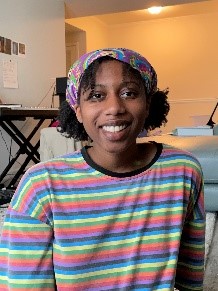 Sanaia Craig
Hey everyone! I'm studying psychology here at USA in hopes of becoming a counselor one day. I joined JSSN for the opportunity to help students like myself improve their lives for the better. If you're struggling with literally anything, whether it be relationship problems, mental health, situational stress or academic stress, chances are we can help or we can direct you to someone who can. I want people to be aware that you don't have to deal with these things on your own, nor do you need to!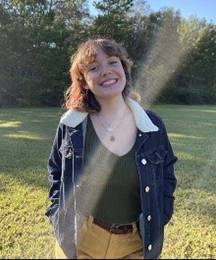 Heather Daley
Hi, everyone! I am a junior here at South majoring in psychology. I joined JSSN hoping to positively impact other students and help provide support to anyone in need. COVID has changed all of our daily lives, so don't be afraid to ask for help!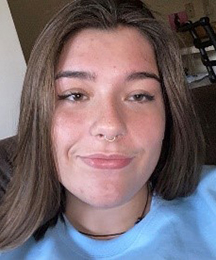 Emma Feleppa
I am currently a sophomore majoring in Psychology, and I wanted to join JSSN because I am a huge proponent for mental health. I want to help lift the stigma on mental illnesses and create an open line of communication for anyone in need." And I will.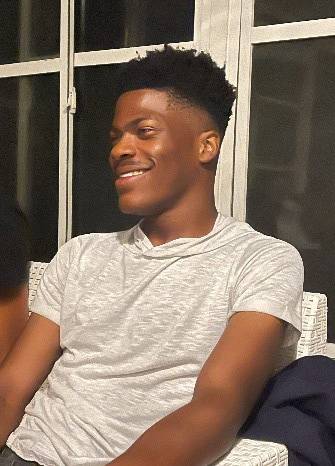 Julian Henley-Kendrick
I am a junior and I am majoring in psychology. My goal is to be a therapist in the future. I joined JSSN to help other students at South Alabama.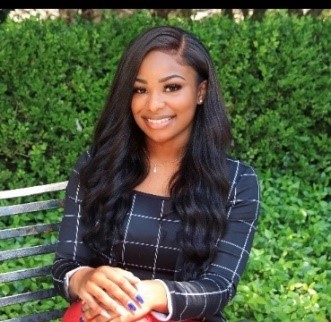 Ashley Jackson
Hey everyone! I am a Psychology major with the desire to become a Licensed Mental Health Counselor. My personal goal is to help eliminate the stigma centered around mental health. I currently work as an advocate for individuals with intellectual disabilities and during the school year, I tutor elementary aged children. Most importantly, I am an advocate for you! I have a passion for helping others, especially my peers. I know that we can understand and help each other better than anyone else!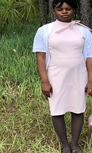 Nykeisha Jones
Hi my name is Nykeisha Jones. I major in criminal Justice and minor in psychology. What I love the most about JSSN is the bond I have with people I work with and the people I help along the way.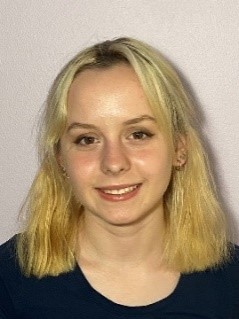 Sophia Odland
Hi everyone! I am a current sophomore at South Alabama. I'm majoring in criminal justice and hoping to become a victim's advocate. I joined JSSN to help others find support and counseling during hard times just as I did. I like helping to end the stigma of mental health and helping others speak up about their own struggles.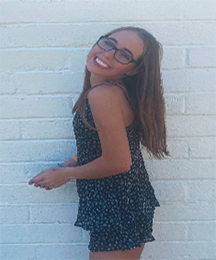 Jules Ramsey
Hey, my name is Jules Ramsey I'm from Pensacola Florida I'm a sophomore majoring in Psychology and minoring in communications. I joined JSSN hoping to help others around me whether it's giving someone to talk to or just putting a smile on someone's face! Go jags and remember to take care of yourself.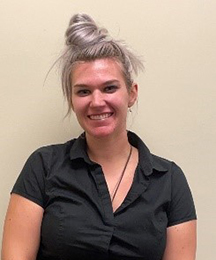 Kriston Seiber
I am originally from Tennessee, born and raised. I have lived in Alabama since 2015. I am back in school studying Psychology. My goal is to become a therapist so I can offer more focused help to individuals. I am active in mentoring and coaching students and adults. I also enjoy singing in Bella Voce of Mobile. Mental Health and self-care is my passion. I am very grateful to be a part of JSSN and look forward to the future!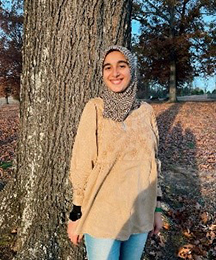 Mariam El-Sharkh
Hi everyone! I am a junior majoring in general management and minoring in psychology. I joined JSSN to be a helping hand to students that may have difficulties voicing their struggles, to be one step closer to reducing the stigma around mental health, and most of all to have the opportunity to help my community!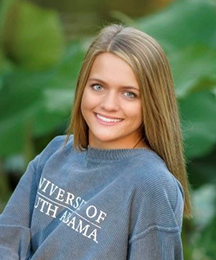 Alyssa Streeter
Hi everyone! I am a current freshman here at South Alabama. I am majoring in psychology with the hope of becoming a clinical psychologist. I joined JSSN because I want to help end the stigma against mental health and to help those who struggle with their own mental health. I want to let everyone become aware that it is okay to ask for help and that you are never alone!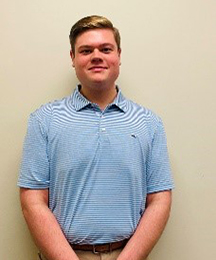 Conner Thurtell
Hey y'all! I am a Professional Health Sciences with a concentration in Healthcare Administration major. I joined JSSN for the simple fact that I want to help destigmatize students seeking assistance in caring for their own mental health.
Jag Student Support Network (JSSN)
Email address: USA.JSSN@gmail.com
Instagram: @usajag_support