Smoking Cessation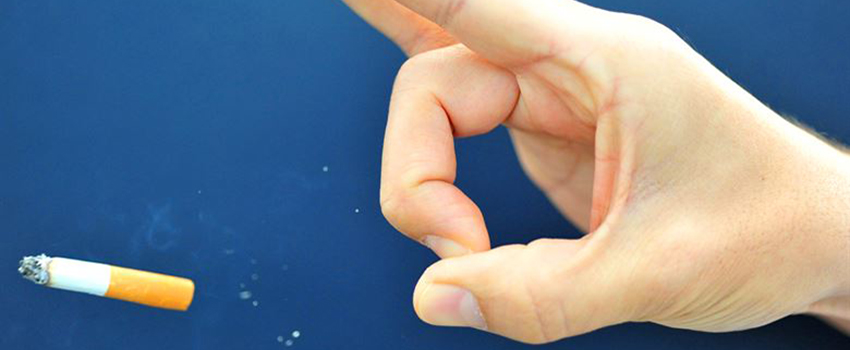 On-Campus Assistance
We are committed to helping students who would like to quit smoking.
Individual and group counseling services are available for these students upon request. Call (251) 460-7051 to schedule an individual appointment or obtain information about group counseling opportunities. Given below is information about additional resources that might be of value to those considering or planning to quit.
The Student Health Center also offers on-campus resources for smoking cessation.
Efforts to quit smoking may be enhanced through the use of prescribed medications. Student Health physicians are available to consult with students about medication as an option as well as other medical issues surrounding this issue. The phone number for the Student Health Center is (251) 460-7151.
Web Resources
Find health related information on tobacco use and the American Cancer Society's "Quit for Life" Program.
Obtain information on smoking and lung disease and on the American Lung Association's Freedom from Smoking program.
This web site is sponsored by the federal government and provides free, accurate, evidence-based information and professional assistance to help support the immediate and long-term needs of people trying to quit smoking.
Quit Lines
Alabama Tobacco Quitline - (800) 784-8669 / (877) 777-6534 (Deaf or hearing impaired)
The Alabama Tobacco Quitline can be accessed from 8 a.m. to 8 p.m. Monday through Friday, and 9 a.m. to 5:30 p.m. on Saturday.
National Cancer Institute - (877) 44U-QUIT
Talk with a National Cancer Institute smoking cessation counselor for help quitting and answers to smoking-related questions. Call toll free within the United States, Monday through Friday 8:00 a.m. to 8:00 p.m. Eastern Time.
American Cancer Society Quit For Life - (866) 784-8454
This is an evidence-based, telephone counseling program designed to help you prepare for and successfully quit tobacco use (smoking or smokeless). Optional, mail-order nicotine-replacement therapy (patch or gum) is available through the quit line. Participants will receive five scheduled calls with a trained tobacco cessation counselor and can call the quit line any time that additional support is needed during a quit attempt.