How Can I Tell If I Have A Problem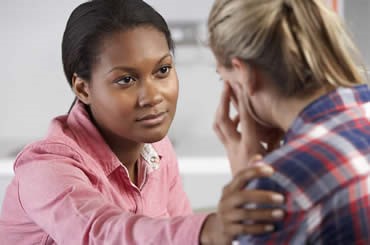 Drug or alcohol problems can affect everyone regardless of age, sex, race, marital status, income level, or lifestyle. You may have a serious problem with drugs or alcohol if:
You drink or get high on a regular basis.
You lie about the amount of drugs or alcohol you are using.
You have given up activities such as sports, homework, or hanging out with friends who don't use drugs or drink.
You believe that in order to have fun you need to drink and/or use drugs.
You turn to alcohol and/or drugs to relieve stress.
You drink or use more drugs to get the same effect you got with smaller amounts.
You drink and/or use drugs alone.
You have had trouble at work or in school because of drugs or alcohol use.
You become angry when others question you about your use of alcohol or drugs.
You have experienced blackouts.
You have made promises to yourself and others that you would stop drinking or using drugs.
You feel alone, miserable, and depressed.
For assistance, contact the USA Substance Abuse Program at (251) 460-7980.
Source: National Clearinghouse for Alcohol and Drug Information