Safety And Response Training Courses
The USA Center for Continuing Education's safety and response training courses are designed to instruct students in the proper protocols of first response efforts and the handling of hazardous materials. Intensive and comprehensive, this training ensures that students are employable in the private and public sectors upon obtaining their certificates. Each course places students in realistic emergency situations where they wear HAZMAT gear and practice handling real-world scenarios.
Hazardous materials (HAZMAT) training arms students with the proper management of hazardous materials. This is useful to anyone working with chemicals, waste, or in environments deemed dangerous. Some career choices in this field include chemical delivery driver, hazardous waste technician, and environmental specialist.
The HAZMAT Technician course is designed for those who must handle chemical hazards on a regular basis. This is a requirement for anyone working in a "hot zone." The waste Site Technician course complements the aforementioned training; it is essential for anyone who must wear protective HAZMAT gear at their worksite.
Once students complete the above courses, they are encouraged to enroll in the Annual HAZWOPER Refresher, an eight-hour review course for anyone who is already certified in waste management.
First response training instructs students on how to handle rescue efforts involving hazardous chemicals. First responders may be employed as paramedics or environmental control specialists.
The First Responder Awareness course and the First Responder Operations course are for students who want to pursue a line of work where they will defuse hazardous chemical emergencies.
An OSHA Confined Space Entry course is offered for those who deal with engulfments, entrapments, or otherwise confined spaces on the job.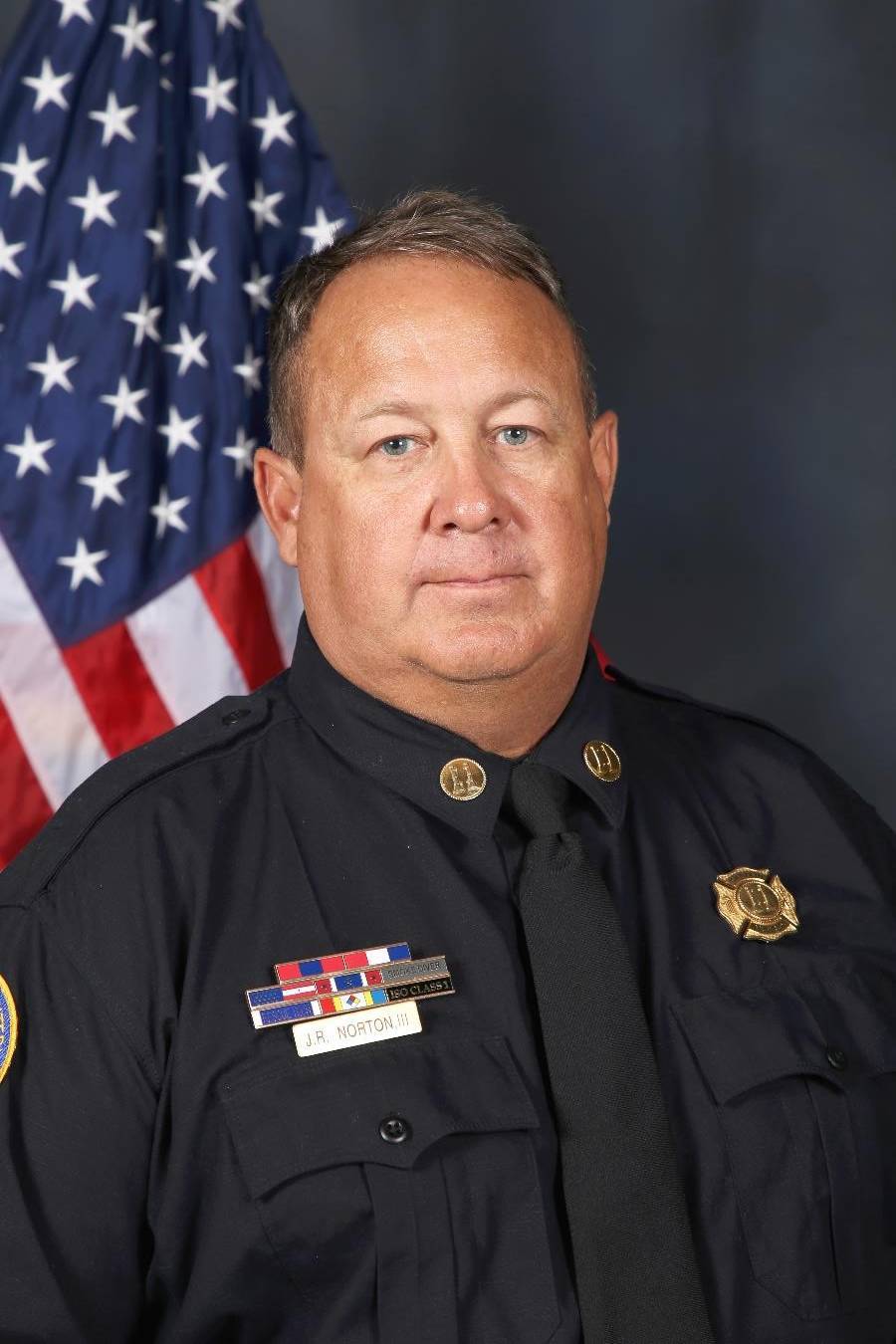 Jackson R "Reggie" Norton
Program Coordinator & Lead Instructor
Safety and Emergency Response Training Program
(251) 460-7200
rnorton@southalabama.edu
Jackson R "Reggie" Norton is the Program Coordinator and Lead Instructor for Safety and Emergency Response Training. He currently serves as a Captain with the Mobile Fire Rescue Department on the Hazardous Materials Response Team. He has been in the fire service since 1994 and has spent time on Mobile's technical rescue and marine firefighting units. Reggie has been involved in emergency response and safety training in the industrial setting since 1998 and has also served as an observer controller in the United States Army Reserves. He has experience as an OSHA outreach instructor as well as instructor certifications and has spoken at several safety and health conferences. His response experience combined with his unique presentation style and passion for training others makes for a positive learning experience for a variety of audiences. Reggie is married with 4 grown children and 3 grandsons, he is an avid outdoorsman and spends his free time exploring the Mobile Tensaw River Delta and fishing the waters of the Gulf Coast.