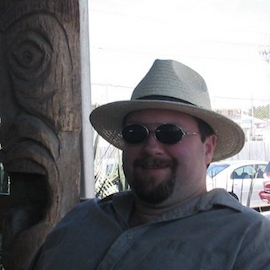 Robert Faust
---
Biography
B.S., Manchester College
M.A., Ball State University
Ph.D., University of Missouri
---
Publications
Articles and Chapters

"The Farm Holiday Association" and "Off-Farm Labor," in The Encyclopedia of the Midwest. Bloomington: Indiana University Press, 2005.
"Mothers and Patrons: Women, Identity and Reform in Missouri's Lead Belt, 1900-1923," in The Other Missouri History: Populists, Prostitutes, and Regular Folk, ed. Thomas Spencer. Columbia: University of Missouri Press, 2004.
"Lead in the Water: Power, Progressivism, and Resource Control in a Missouri Mining Community," Agricultural History, Vol. 76, 2, Spring 2002.
"William Jewell," in The Missouri Dictionary of Biography, eds. Lawrence O. Christensen, William Foley, Gary Kremer, and Kenneth Winn. Columbia: University of Missouri Press, 1999.
---
Courses
HY 101 Western Civilization I
HY 102 Western Civilization II
HY 135 U.S. History to 1877
HY 136 U.S. History Since 1877
HY 310 American Environmental History (W)
HY 390 History of Global Challenges Post 1945
---
---