Alternative Masters in Education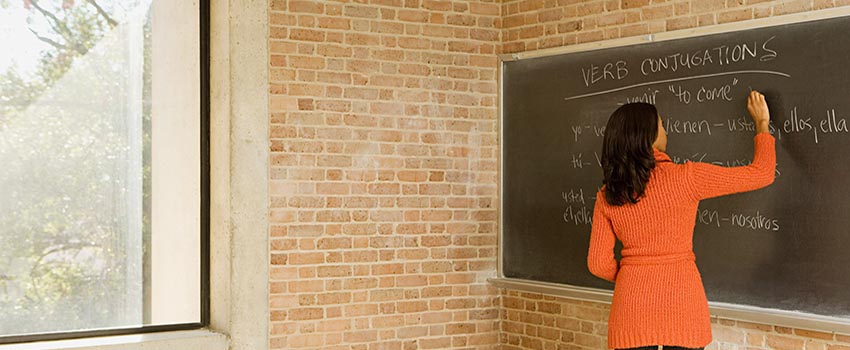 Want to become a foreign language teacher? Students at South have the option of enrolling in the Alternative Master's in Education program in the USA College of Education and Professional Studies with a specialization in Spanish, French, German or ESOL.
The Alternative Master of Education (Alt. M.Ed.) is a 42-hour program that prepares those individuals who do not have a prior background or teaching certificate in education, but hold a bachelor's degree or its equivalent in French, German or Spanish. As part of this program, students will take 15 credit hours of graduate coursework in the language of specialization in the Department of Modern and Classical Languages and Literature. For information about graduate courses pertaining to each language, please contact the head of the appropriate language section in the department below.
Upon completion of the program, students are eligible for the Class A, 6-12 Certificate for the language of their specialization. Below are the respective academic plan and list of courses that graduate students are required to complete for each of the three language specializations.