Meet Dr. Zlomke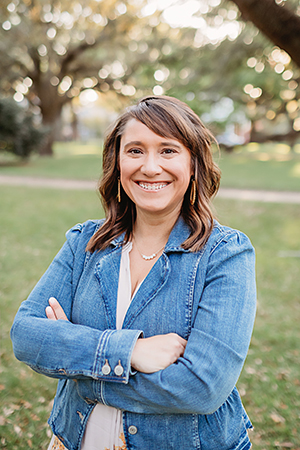 Dr. Kimberly Zlomke, Ph.D., BCBA-D
Dr. Zlomke is child psychologist and Full Professor at the University of South Alabama in the Department of Psychology. She teaches and supervises graduate students in the Clinical and Counseling Psychology doctoral program. Dr. Zlomke earned her master's degree in Applied Behavior Analysis from Southern Illinois University-Carbondale, and her doctorate from Louisiana State University. She then completed a clinical internship at the University of Mississippi Medical Center and a fellowship in Adolescent Medicine at Baylor College of Medicine.
Dr. Zlomke is a licensed clinical psychologist and a Board Certified Behavior Analyst, with special interests in the areas of children, youth, and families. She has several areas of clinical interest and has expertise in assessment and treatment of autism spectrum disorders, childhood anxiety disorders, behavioral treatment of child problems such as sleep, toileting, and habit disorders; treatment of psychosocial concerns related to pediatric chronic illness; individual and family behavioral treatment of disruptive behavior disorders and autism spectrum disorders; cognitive and achievement testing; and behavior analytic treatment and consultation.
Dr. Zlomke has recently become a certified therapist in Parent Child Interaction Therapy (PCIT) and holds a Level I trainer certificate from PCIT International.
In addition to supervising graduate clinicians in the USA Psychological Clinic, Dr. Zlomke also sees clients on a fee for service basis and accepts Blue Cross Blue Shield. Dr. Zlomke is able to provide psychological assessments, psycho-educational/neuropsychological evaluations, autism and ADHD evaluations, as well as provide therapy and counseling services. She is also available for consultation to schools, clinics, and organizations.