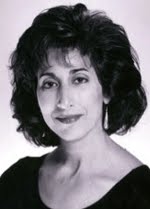 Linda Zoghby
Assistant Professor of Music Voice

---
Education
Bachelor of Music in Vocal Performance
The Florida State University

Master of Music in Vocal Performance
The Florida State University

Doctoral Studies in Vocal Performance
The Florida State University

Post-Graduate Studies
Juilliard School American Opera Center, 2-year residency
---
Biography
Linda Zoghby, with a career spanning over thirty years as a leading soloist on stages from the Metropolitan Opera, the East Room of the White House, and Carnegie Hall to the main showroom at The Venetian in Las Vegas, has delighted audiences with her expressive lyric soprano voice and moving portrayals.
Given the opportunity artists dream of, Ms. Zoghby, on one hour's notice, made an unscheduled but highly successful debut as Mimi in La Boheme at the Metropolitan Opera. She received a standing ovation and a rave from the reviewer for UPI: "Her debut was a triumph. She has a warm, pure lyric soprano and started off superbly with 'Mi chiamano Mimi,' needing no time to warm up. Her final-act death scene was sung and acted as movingly as it has been for many years at the Met." Some of her many engagements include Metropolitan Opera leading roles opposite Placido Domingo and Jose Carreras, and the leading soprano for the conducting debut of Placido Domingo at the Met. She has also appeared countless times at Carnegie Hall and the Kennedy Center, as well as in opera and symphony halls in such cities as Anchorage, Boston, Dallas, Detroit, Santa Fe, Houston, Honolulu, San Francisco, London, Lausanne, Caracas, Santiago and Jerusalem. She has appeared opposite such renowned singers as Frederica von Stade, James Morris, Placido Domingo, Tatiana Troyanos, and Marilyn Horne, among others, and has sung with such conductors as Edo de Waart, Antal Dorati, Raymond Leppard, James Levine, Naemi Jarvi, Jeffrey Tate, Simon Rattle, Enrique Batiz, Placido Domingo, and Lukas Foss. Zoghby has also given command performances for Presidents Carter and Reagan. She has recorded three Haydn operas on the London and Decca labels and has also released a solo CD, Christmas with Linda Zoghby.
Zoghby received her bachelor and masters degrees in vocal performance from The Florida State University, where she studied under the noted Mezzo-soprano Elena Nikolaidi. At age 22, she won first place in the Young Artists Awards sponsored by the National Association of Teachers of Singing and was also chosen to become a member of the Wolf Trap Company. At age 23, Zoghby won first prize in the WGN-Illinois Opera Guild "Auditions of the Air." She then received a Resident Scholarship for professional training and enhancement from 1974 through 1976 at The Juilliard School's American Opera Center and continued additional long-term study with the Metropolitan Opera Music staff, conductors and coaches.
Ms. Zoghby was managed throughout most of her career by Columbia Artists, New York City. She now resides in Mobile with her husband and is the mother of three grown children.